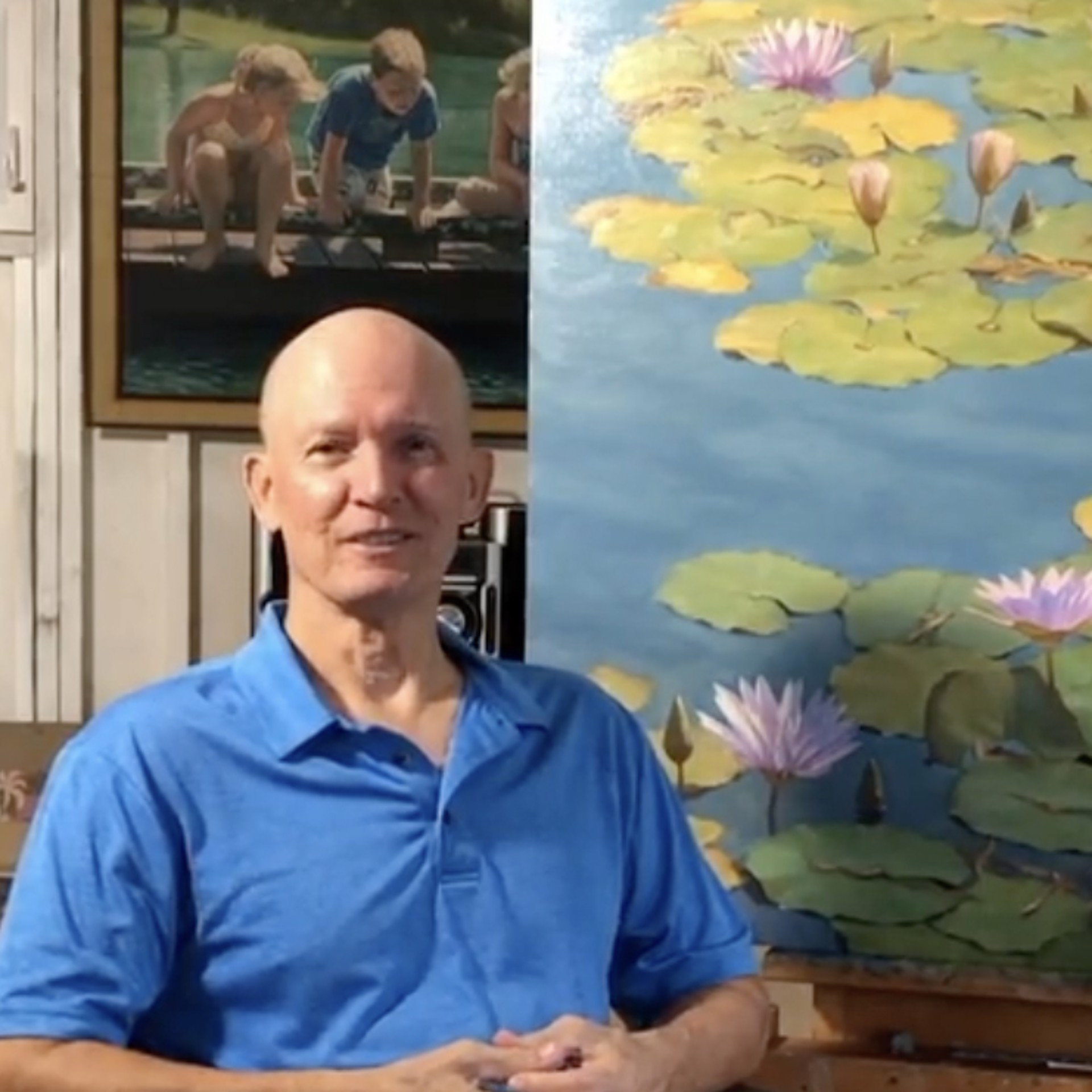 The moments captured by artist Douglas Ball are striking works that give us a glimpse of nature's extraordinary power, while his portraits are contemplative and unaffected - like tiny vignettes portrayed on canvas. Ball observes: "Life is a miraculous gift, and one has a responsibility to realize the great beauty and wonder of the creation. In a grand landscape, within the beauty and innocence of a small child, or even in a small detail in the design of a leaf - all are sources of inspiration for my work."
Ball lives in a rural part of the Big Island of Hawaii, indulged by stirring views; yet, he is truly "at home" wherever the contrasts of light and shadow are sharpest. "It is through light that the beauty of the world is revealed. What engages my attention as a painter is capturing the ever-changing effect of light on a subject. I am attracted to the way light helps to describe form; how it changes local color and creates shadows filled with wonder. If I can communicate a fraction of that captivation to the viewer, then the work, for me has succeeded."
Paying tribute to the uniqueness of Hawaiian culture, lushness of flora, pristine air and sea is a special observance of traditions and forms allowing artist and viewer alike to participate in a kind of spiritual connection. From Paris to Polynesia with many stops in between, Ball has explored exotic locations focusing on how landscapes, traditionally dressed people, and timeworn surfaces communicate something grander than the details.
Douglas Ball's artistic resume is animated with more than just landscape and portrait paintings. In 1989, Ball joined the background department at Walt Disney Feature Animation, and worked on many classics including The Little Mermaid, Rescuers Down Under, Tarzan, and The Lion King.
As a fine artist, Ball has exhibited his work in the Oil Painters of America's National and Western Regional Exhibitions, the California Art Club's Gold Medal Exhibition, On Location in Malibu Exhibitions, and is a regular participant in plein air events, such as Sonoma Plein Air and Estes Park Plein Air. Lahaina Galleries is truly fortunate to represent the work of this wonderful artist.
Read More