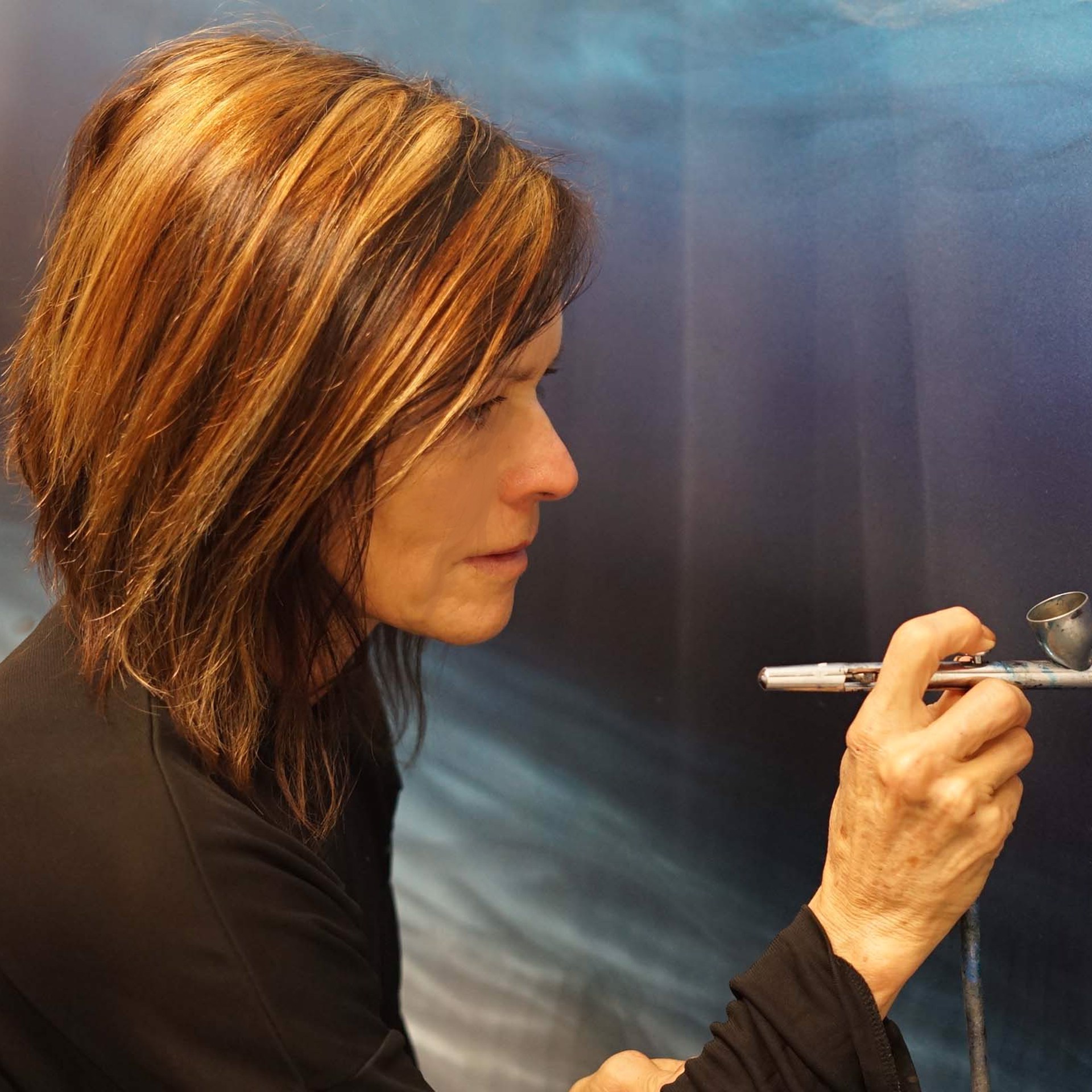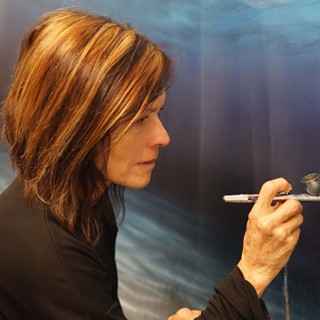 Lori Wylie's contemporary, semi-abstract paintings on metal offer a unique interpretation of impressionism. Her passion for nature's breathtaking beauty and endless inspiration can be seen in each of her etched works blended with acrylic paints.
Lori's artistic journey began at an early age during her upbringing in Southern California, thanks to her parents' musical influence. She began playing the violin at 7, and the flute at 13. After studying classical music at CSUS, she played with the Camilla Symphony and performed jazz and alternative styles in local venues. Her expression in visual art began in 2006, when her dedication to practicing and creating music bridged with a self-taught interest in etched metal.
"I began my work with aluminum and stainless steel while living Sacramento,where I was having a great time creating my favorite things found in nature. It was exciting to experiment with all the tools, metals and paint available and I had no boundaries with techniques, shapes or mediums. When I moved to Maui in 2010, I couldn't help but express my love for the island and create pieces of places and experiences that were very special to me. Snorkeling in Hanauma Bay and Makena or catching the sunset anywhere in west Maui were big inspirations. I return to Maui often to soak in all the goodness, but for now I regularly appreciate the beautiful coastal sunsets of Southern California. There is always something new to discover in my process. Because of the amazing holography that different etching techniques produce on aluminum, translucent shifting patterns can be created and the play of light can change color and position. Creating the etching starts with various tools that I alter, resulting in unique patterns that reflect light and depth. After the etching process, I apply various types of paints such as automotive, acrylics and stains to achieve the desired color. My life will be too short to create everything dear to my heart, but I thank the Lord daily for His beautiful and inspiring creations".
Read More