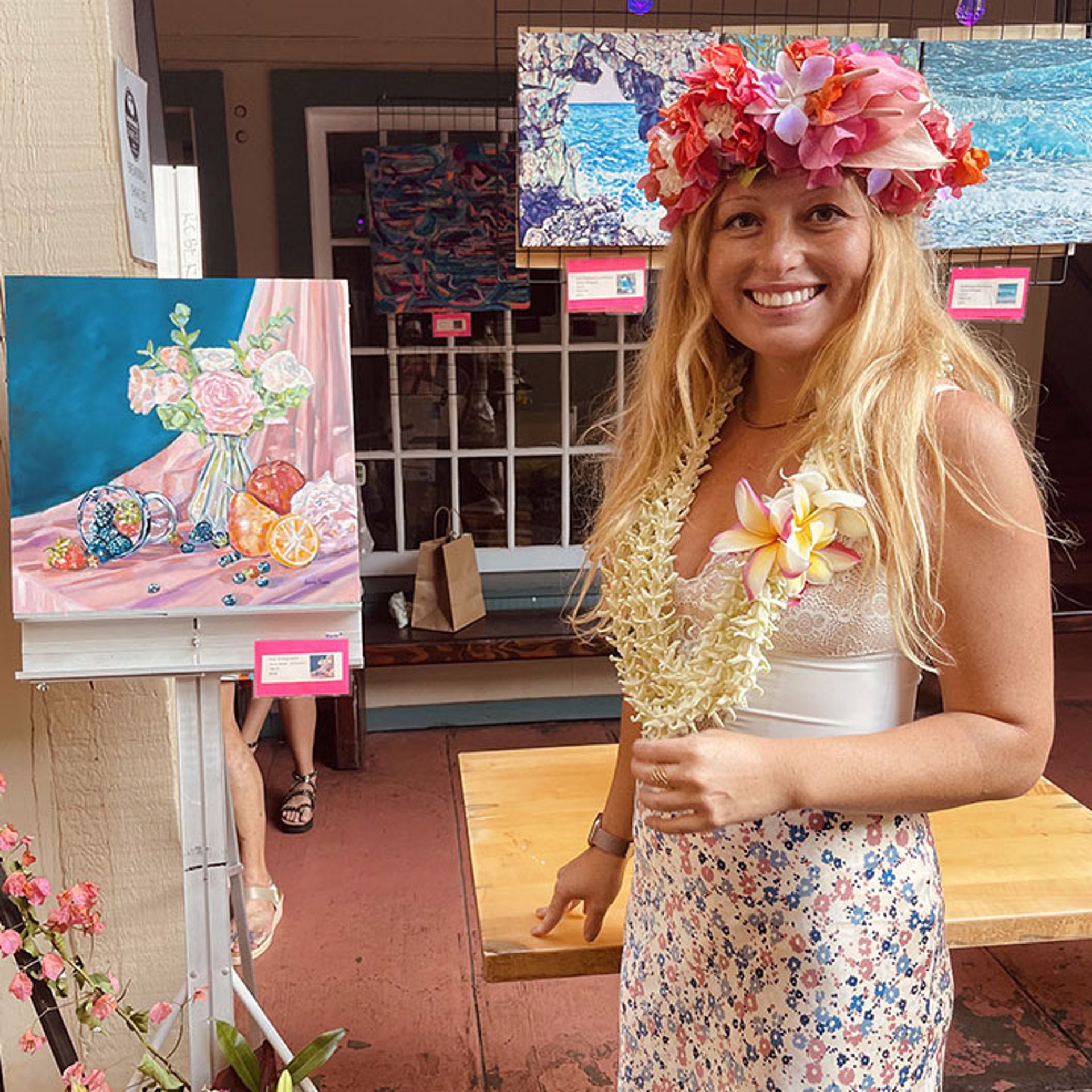 Sienna Uilani Bailey Nelson was born in vibrant Maui in 1992. Sienna Nelson's breezy childhood was spent in nature, out at sea, traveling for art shows, exploring art museums/ galleries, and in her father's studio. Sienna's Hawaiian heritage influences her interest in painting Hawaii's landscapes, endemic plants and animals. From a young age, Sienna was constantly doodling and drawing her friends, family, and pets.
Being the daughter of renowned artist, Robert Lyn Nelson, inspired a deep admiration for self-expression through visual art.
Sienna left her island roots to pursue a bachelor's degree in Fine Arts at California Polytechnic State University, San Luis Obispo. Sienna studied painting, sculpture, and art history, which heightened her fascination with color, light, and the human form.
In 2014, Sienna Nelson completed her BFA and began her professional career painting the world around her. Sienna has participated in shows in central California and in private exhibitions on Maui. Sienna's preferred medium is oil on wood panel and canvas. Sienna's paintings incorporate historic and iconic postures into modern day scenarios, while also referencing her immediate surroundings of the luscious landscapes of Maui. Her work often directly references classical sculptures, attempting to capture the smooth marble texture.
Sienna Nelson is drawn to the enchanting way the light hits the statuesque forms. Sienna's work centers her focal point at the inter- section of nature, man-made structures, and the human body.
Sienna Nelson currently lives and creates art on Maui, balancing her time between work and enjoying the ocean.
Read More