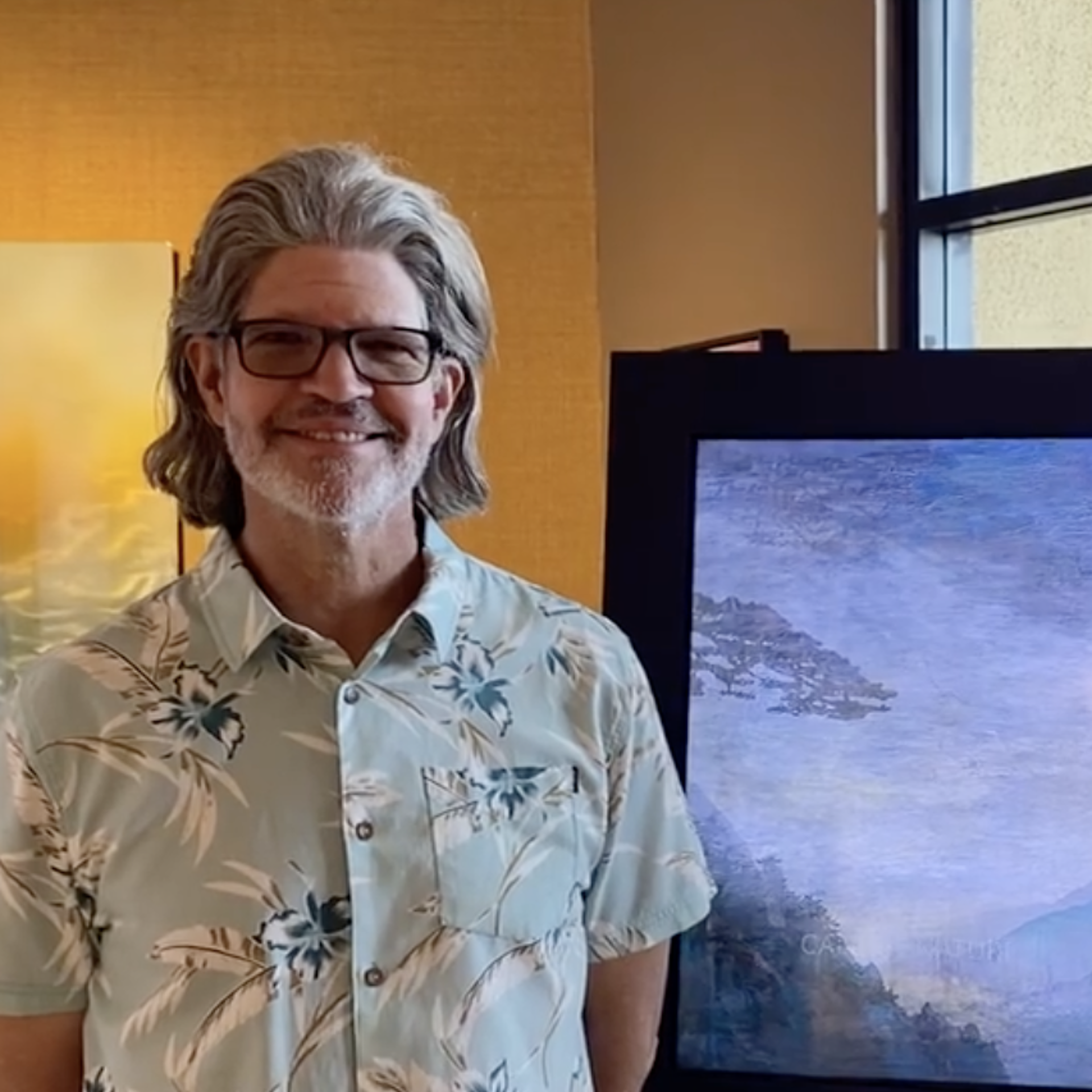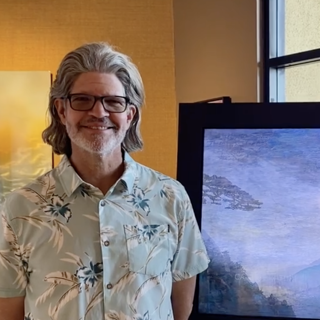 Steve Matson began drawing and painting at age 5, taught by his mother, an accomplished artist. From his early beginnings as an illustrator, to painting amazing environments in award-winning Hollywood films, Steve has always looked to redefine what's possible in art. For over 30 years, it has been his goal to bring his paintings to life - organically and without compromise. He would have to wait 25 years for technology to mature to the point where it matched his vision.
Through this waiting period, however, he was far from idle. Steve had an award winning career creating matte paintings for movies, including: Life of Pi (Academy Award for Best Visual Effects 2013); Polar Express; Star Wars EP3; Superman; The Chronicles of Narnia; Surfs Up; Beowulf; 300; and many others. Steve also worked on the One World Trade Center elevators' experience: "A Time-lapse of New York Over the Centuries".
In 2010, Steve created his first "Moving Painting", thereby achieving his life-long goal. Since then, his life hasn't been the same. With each new work, he continually pushes the boundaries of this seemingly unlimited new medium.
Steve Matson's enthusiastic collectors can be found all over the globe. Lahaina Galleries is proud to represent this true visionary.
Read More