Cheers to 44 Years!
3/15/2020
Jim & Nancy having a little fun!
Nancy and I celebrated 44 wonderful years in Lahaina, Maui recently, with the closing of our Front Street location. New and longtime collectors, friends, and past employees showed up to reminisce and share stories. We have been a part of Lahaina since we arrived in 1976. This town will remain our home as we begin a new chapter. 


For the Maui News Article: CLICK HERE
"Don't be sad because it's over, smile because it happened." Dr. Seuss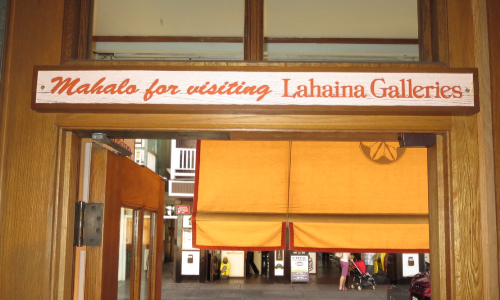 Mahalo to all who have walked through these doors, you'll just have to visit us in our other locations!