Act of Kindness
4/8/2020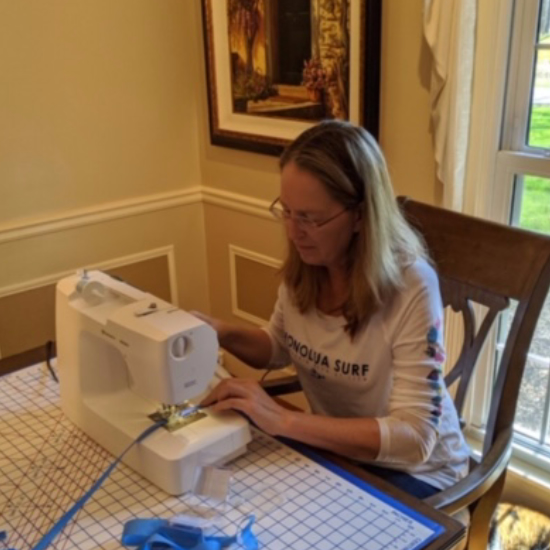 Our Ohana members have been working overtime to help their community with COVID-19…
Randi and Steve Holthouse are fourth generation farmers in Ohio who believe that, "If we take care of the land the land will take care of us." They handle a wide range of produce that is locally grown and packed in Ohio and the Mid West.
Steve's business has been deemed essential and he has been busy selling fresh produce directly to the community which has relieved many of their fears of shopping in a crowded grocery store. Randi has been following the "stay at home" orders and felt strongly that she needed to do something to protect her community....so she decided to pull out her sewing machine and get to work making face masks. The volunteer group she's working with will distribute the masks to hospitals, nursing home facilities, doctor's offices, food banks and homeless shelters.
"It's satisfying to be part of something that is helping our nurses and doctors. Our goal is to make 2,000 of these masks for our community ....so I could be doing this awhile!"
Randi and Steve have been collecting art for years and are at the center of our Ohana. Our family of artists and the Lahaina team each know them personally.
"Here is my view from the sewing machine, a gorgeous painting by Dario Campanile. Pretty cool to sit here and sew surrounded by all the beautiful artwork we've collected."
We feel blessed to know people like Randi and Steve who are lending a helping hand!