Eva Parker Cottage, Big Island, HI
8/18/2021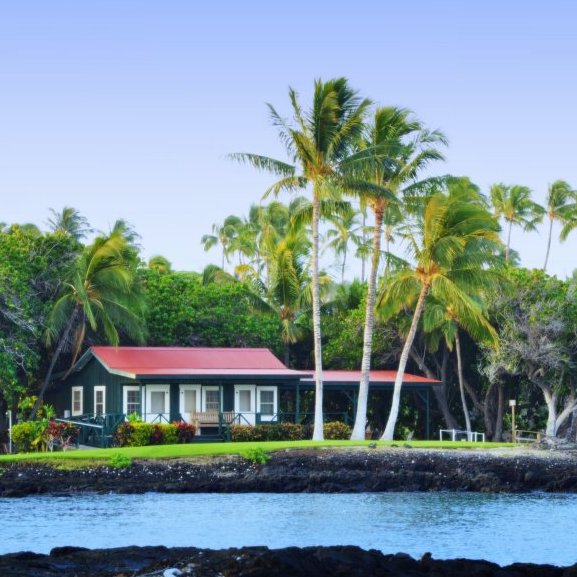 EVA PARKER COTTAGE
Mauna Lani, Big Island, Hawaii
Nestled on the ocean coast among coconut palms and ancient Hawaiian fish ponds is the Eva Parker Woods Cottage on the Big Island. The cottage was built over forty years ago by a member of the Parker Ranch family. The surrounding fish ponds date back to 250 BC.
This simple, charming cottage in such an idyllic setting has inspired paintings for many years by Lahaina Galleries' artists Darrell Hill, Ronaldo Macedo, Douglas Ball and Rod Cameron. The beautiful setting captures the spirit of Hawaii from the past. Compositions vary, but the feeling is the same.
The cottage is located at the newly renovated Mauna Lani Resort, part of the Auberge Resorts Collection.