Who Are The Most Famous Artists in History?
8/18/2021
Featured artist:
Elizabeth Thompson(1846-1933)
We are featuring Elizabeth Thompson at the top of this list because she was a "Door Breaker" for women in the art world and simply, too talented to be ignored.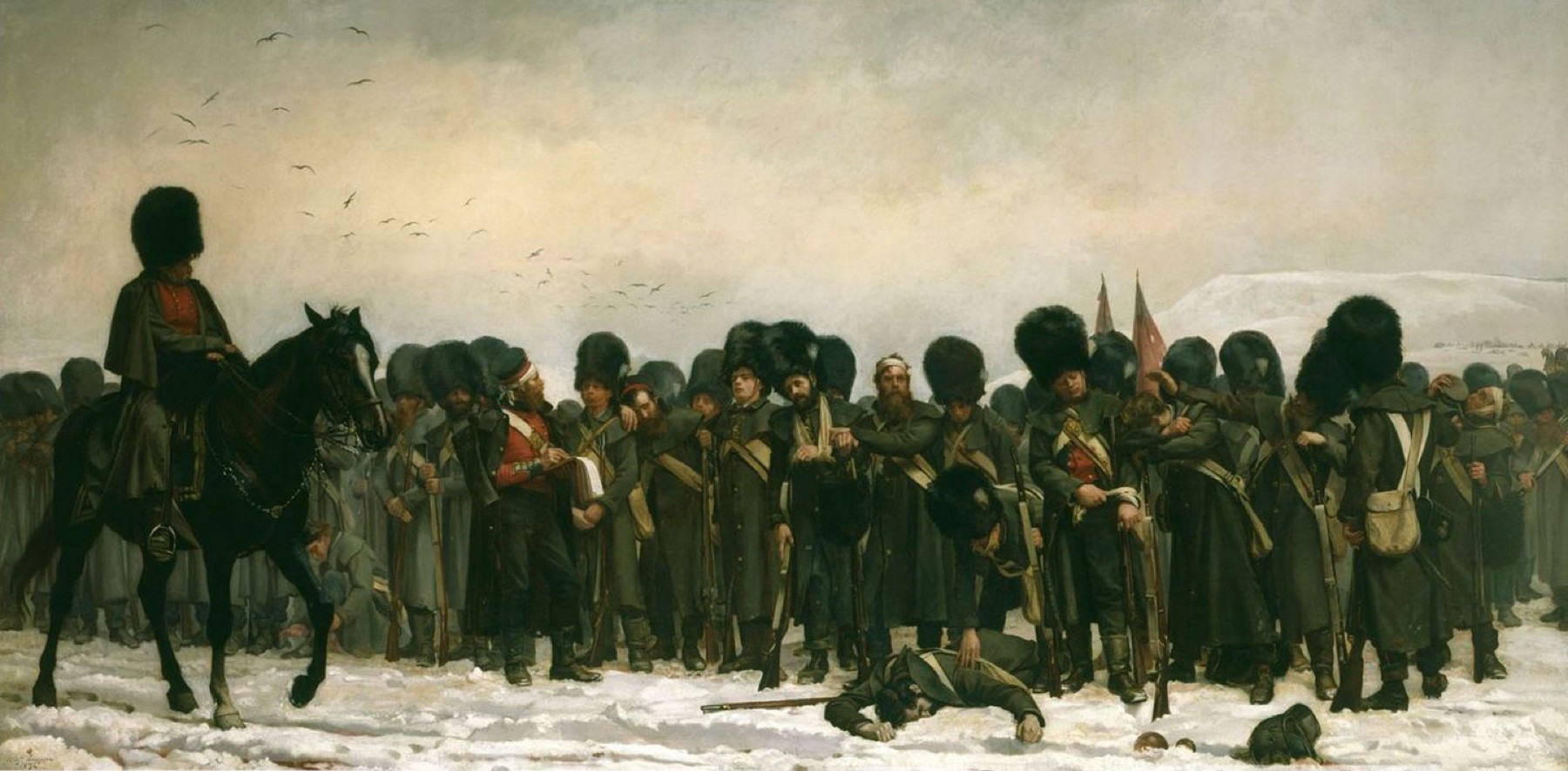 "Calling the Roll After An Engagement, Crimea" a.k.a. "Roll Call"
Created in1874 |
Size: 37 x 72 | Oil on Canvas
Elizabeth Southerden Thompson, Lady Butler was a British painter whom specialized in painting scenes from British military campaigns and battles, including the Crimean War and the Battle of Waterloo.
'Roll Call' a painting of the Crimean War was an instant hit among buyers, and was bought by Queen Elizabeth to be hung in the royal palace. Why is the painting so relevant? It was created by a woman which was not accepted in the 19th century. Roll Call was one of the best paintings at the Royal Academy however, she was never officially accepted into the Royal Academy and her masterpiece later fell out of critical favor; this was all because of the simple fact that she was women.

In her quiet, dismissive ways, Elizabeth Thompson helped break down barriers for women simply because her talent was too great to be ignored. She was featured as one of the women Malcolm Gladwell calls "Door breakers" in his Podcast titled: The Lady Vanishes.
Leonardo Da Vinci (1452 - 1519)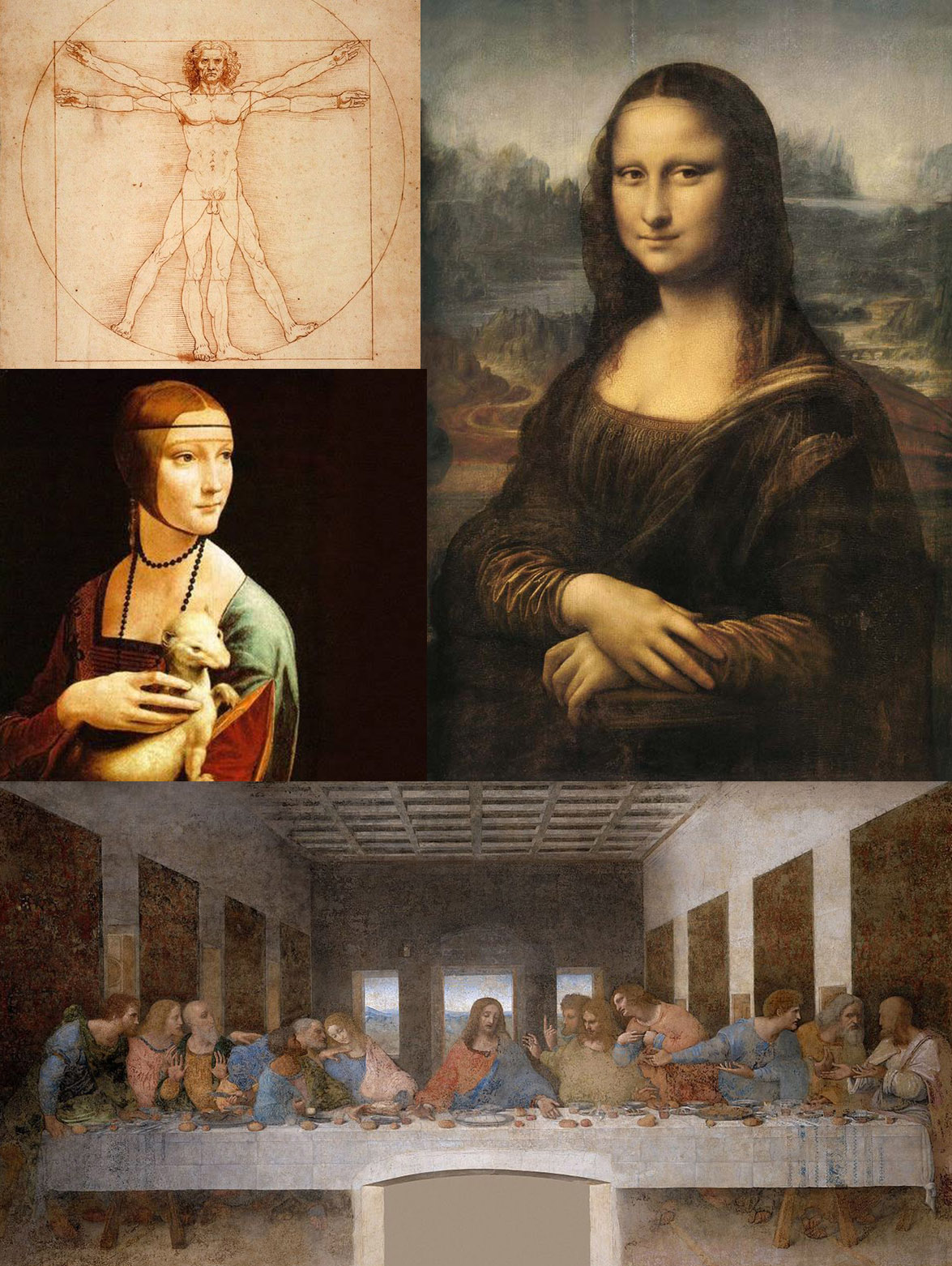 Leonardo da Vinci is probably the most important Renaissance artist. Da Vinci is widely recognized as the most famous and influential artist of all time. He's Mona Lisa painting masterpiece is permanently displayed in the Louvre Museum in France protected behind bulletproof glass. Beyond painting, da Vinci was also a scientist and inventor; he created plenty of drawings of the human body and many modern technologies found in the world today. Simply put, da Vinci was beyond genius status.
Among his famous masterpieces, there are also the Last Supper and The Lady with an Ermine. Even to this day, his works are not fully understood and he still serves as inspiration for many, many aspiring artists.


Michelangelo (1465 - 1564)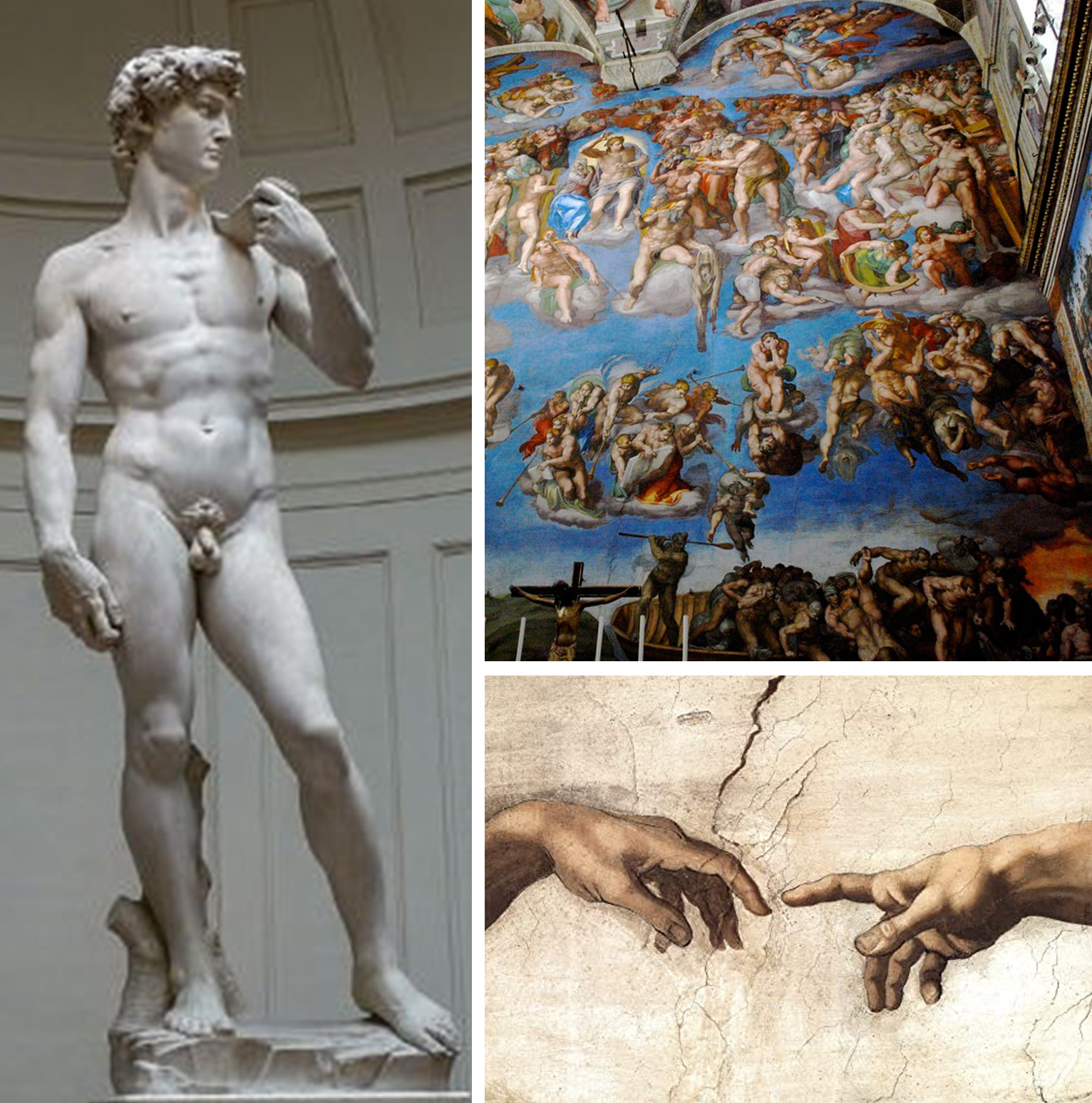 Michelangelo is one of the most famous artists of all time, especially known for his iconic mural painting of the Sistine Chapel. Michelangelo was a painter, a sculptor and an architect whom also happened to wrote poetry from time to time.
A Renaissance artist, he has inspired many and still serves as an inspiration for young artists of the 21st century. Besides the work on the Sistine Chapel, Michelangelo also created the sculpture David and Pietà, the St. Peter's Basilica in Rome, the famous carving of Moses on the tomb for Pope Julian II, and the design for the Laurentian Library at San Lorenzo's Church. Twenty years later from his famous painting of the Sistine Chapel, he returned to create one of the greatest frescoes of the Renaissance, The Last Judgment.


Vincent Van Gogh (1853 - 1890)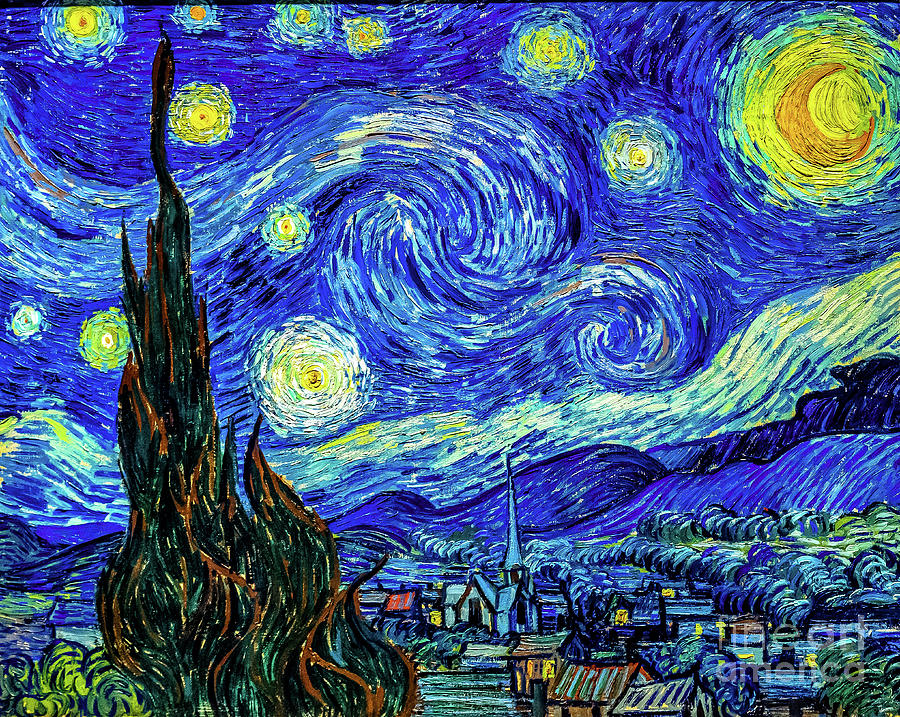 Vincent van Gogh was a Dutch post impressionist painter widely known for being mentally unstable – especially after cutting off part of one of his ears – but also for his works of art, which are among the most famous and cherished of all time.
He inspired upcoming generations of artists especially through his technique of painting with flurries of thick brushstrokes made up of bright colors squeezed straight from the tube.
Some of his paintings, among the most famous ones, are Starry Night, Cafe Terrace at Night and Sunflowers.


pablo Picasso (1881 - 1973)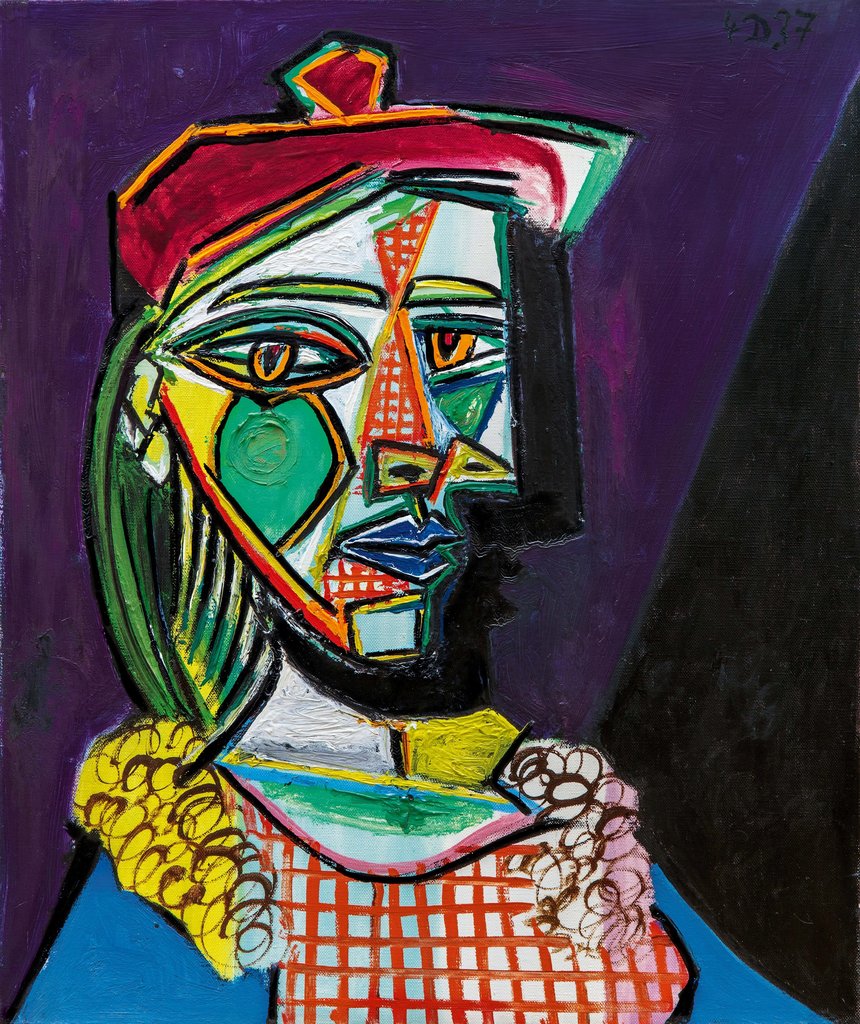 The Spanish Pablo Picasso, known as a modern "cubist" painter, is considered a genius and one of the most important figures in the history of modern art.
Picasso was the one to change the very definition of classic art by introducing concepts such as the collage or the more important Cubism, impressing and inspiring various 20th century artists. His image is the one of the genius artist with a great appetite for living large. Some of his most famous works include Guernica, Bird of Peace and Woman with Fan.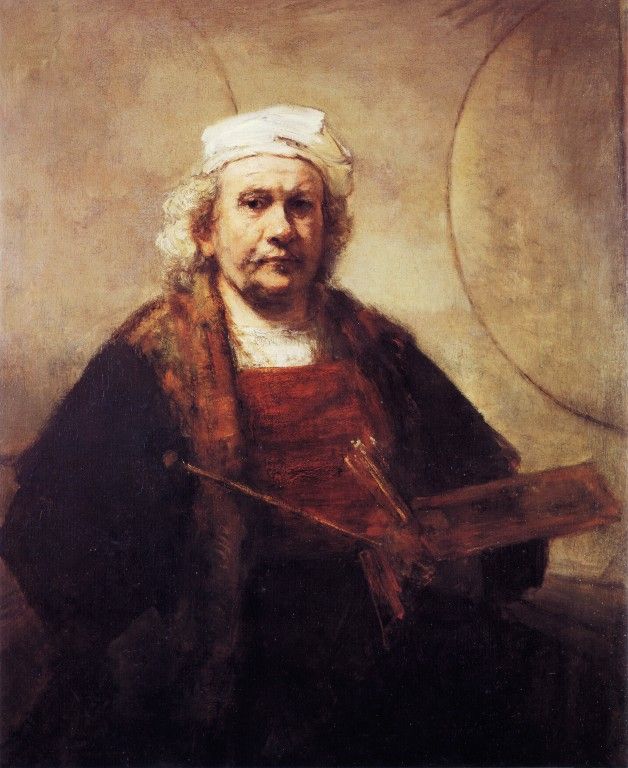 Rembrandt, also known as the Dutch Master, is one of the greatest painters and one of the biggest artists in all history, greatly admired for his mastery with which he crafted all his works of art. His paintings are admired for the vivid reality depicted and for the skillful illustration of his subjects' inner feelings, he is particularly know for portraits in which he demonstrated an uncanny ability to evoke the innermost thoughts of his subjects (including himself through the play of facial expression and the fall of light across the sitter's features.
He's known for masterworks such as The Night Watch and Doctor Nicolaes Tulp's Demonstration of the Anatomy of the Arm.


Claude Monet (1840 - 1926)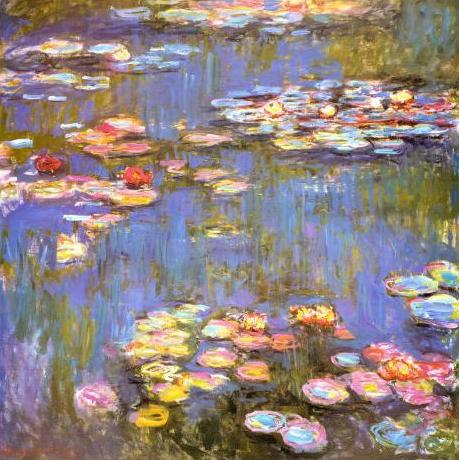 The French painter Claude Monet was one of the founders of the French Impressionist movement and also a figure of Pop Art and Minimalism. Most of his paintings resemble the passing of seasons and the ways in which light modified the landscape, capturing it through prismatic shards of color in rapidly painted strokes.
His most recognized paintings are Waterlilies, Women in Garden and Impression Sunrise.


Edvard Munch (1863 - 1944)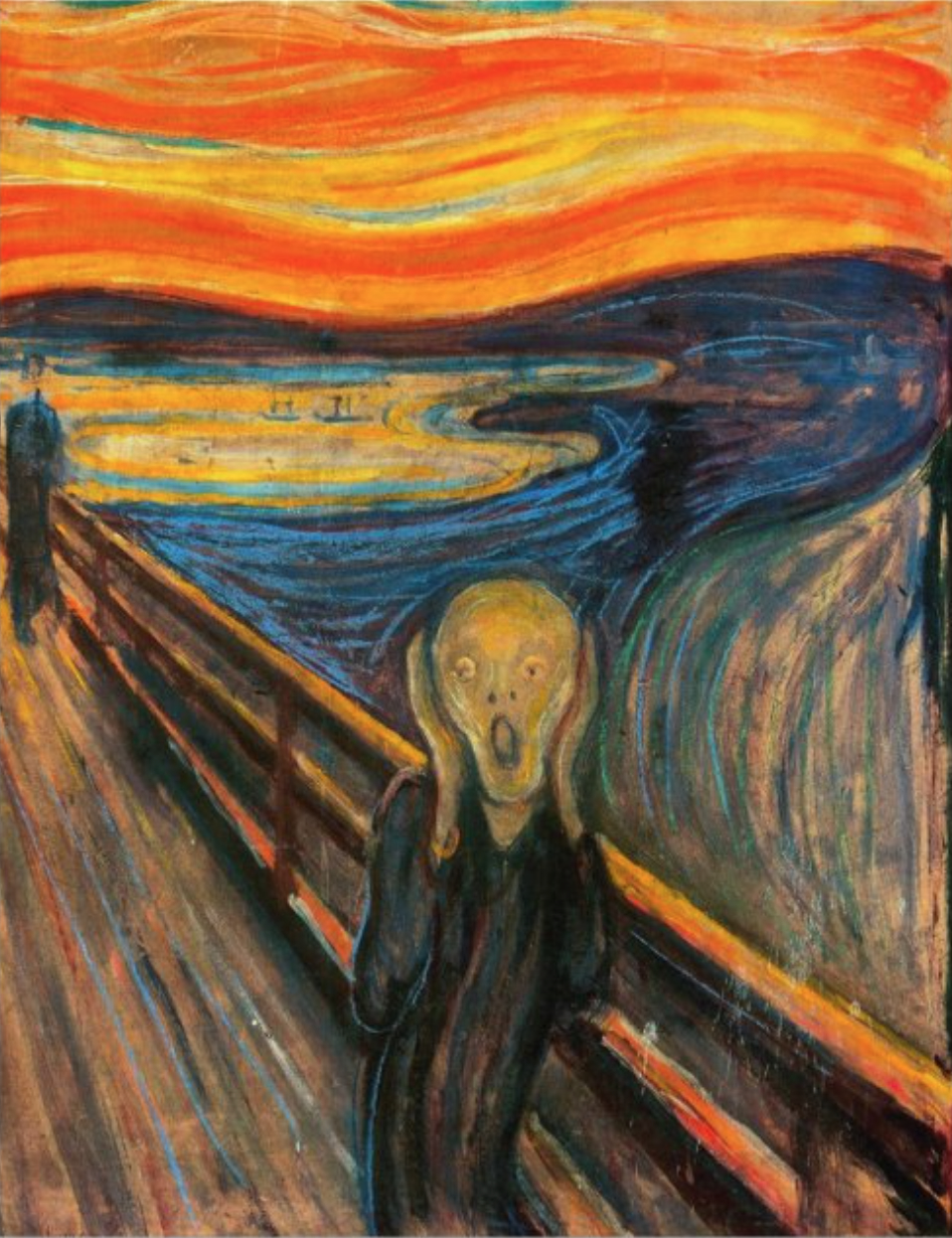 Edvard Munch's The Scream is probably one of the most widely recognized paintings of all time, due to its iconic evocation of the feelings of angst and fear. Some even go as far as naming the painting the Mona Lisa of anxiety. In 2012, a pastel version of Edvard Munch's iconic evocation of modern angst fetched a then-astronomical price of $120 million at auction (a benchmark which has since been bested several times).
Munch's career was more than just a single painting. Edvard Munch is seen as the one who contributed to the spread of Expressionism and heavily influenced artists such as Max Beckmann, Egon Schiele and Erich Heckel.


Salvador Dali (1904 - 1989)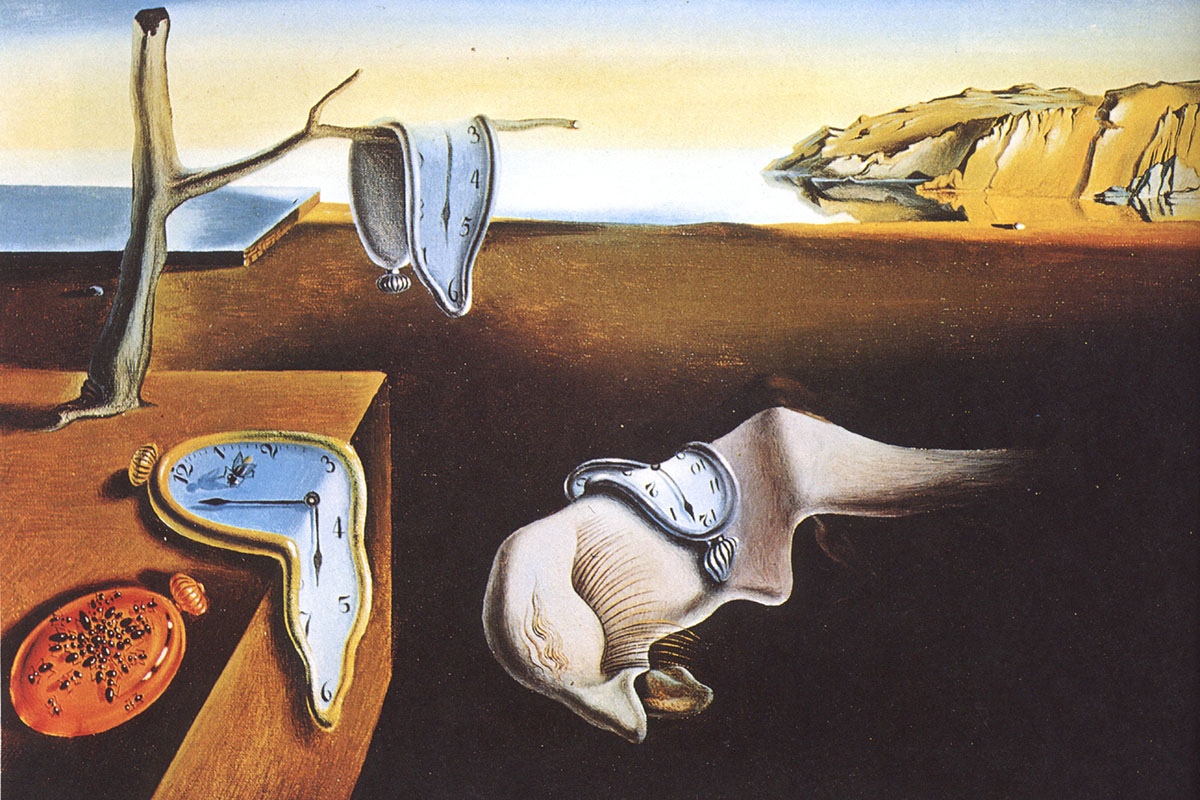 With his bizarre mustache and outlandish appearance but mostly for his works of art, Salvador Dali continues to be widely recognized as the most odd artist of all times.
D
uring his life, he has influenced the workings of the Renaissance, but what usually comes to anyone's minds when he's mentioned are the melting clocks and eerie landscapes.
Salvador Dali is truly the father of surrealism and symbolism.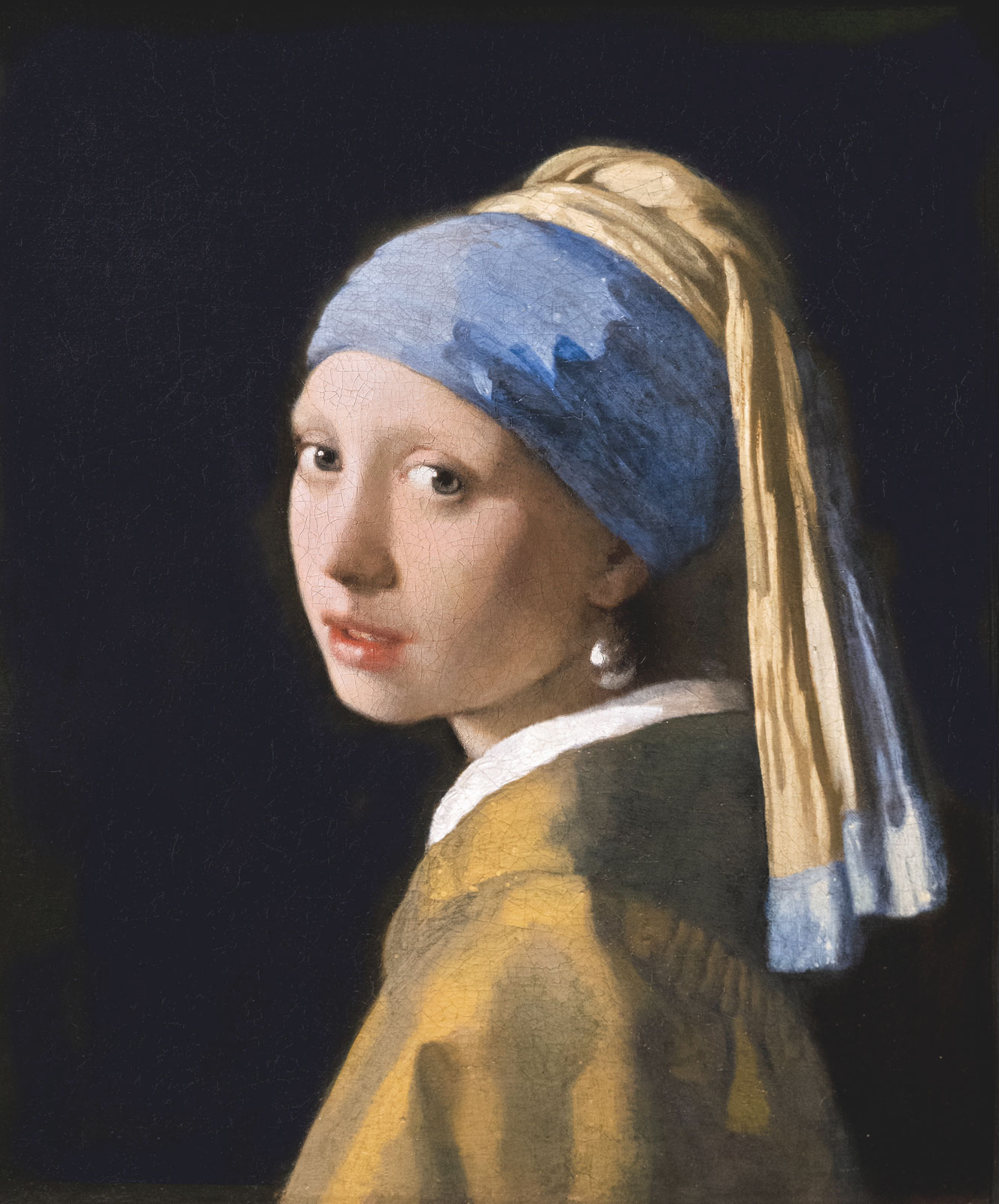 Dutch painter Jan Vermeer is considered one of the most important figures in the history of arts. His works are vivid portrayals of still life and have an uncanny beauty to them, reason for which many considered that he used an obscure camera to capture his images.
Among his most famous works there are the Girl With a Pearl Earring, The Milkmaid and View of Delft.


Henry Matisse (1869-1954)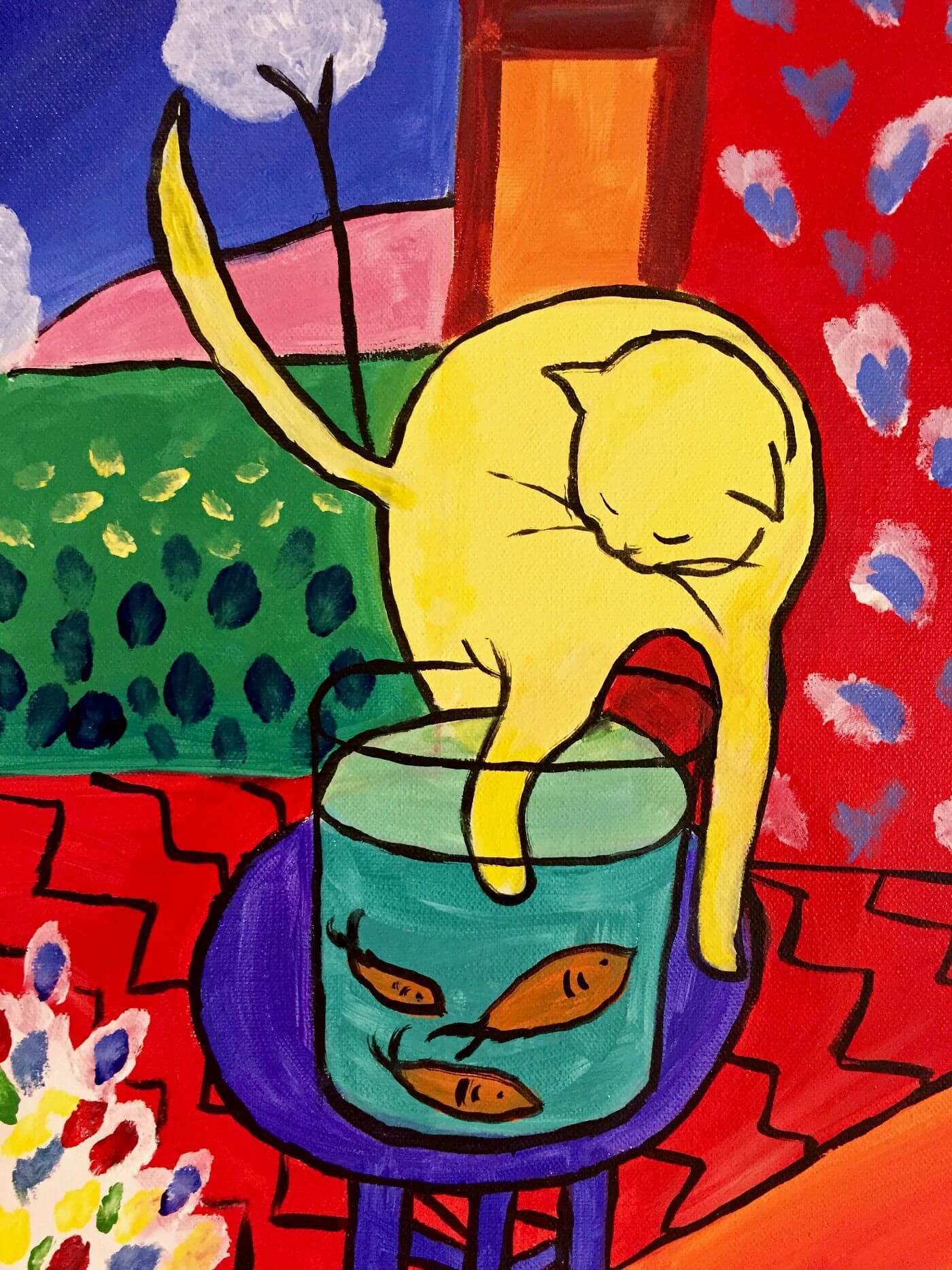 No artist is as closely tied to the sensual pleasures of color as Henri Matisse. His work was all about sinuous curves rooted in the traditions of figurative art, and was always focused on the beguiling pleasures of pigment and hue. "I am not a revolutionary by principle," he once said. "What I dream of is an art of balance, of purity and serenity, devoid of troubling or depressing subject matter…a soothing, calming influence on the mind, something like a good armchair."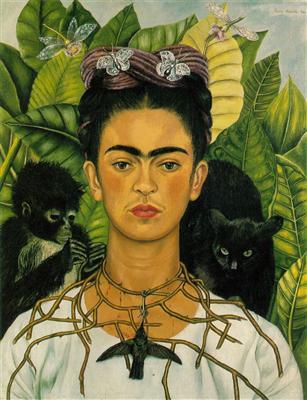 Frida Kahlo (Mexican Artist) was a master of canvas and paint and one of the most iconic symbols of the feminist movement. Her works of art portray the grim reality of the world and life in general. She used her mastery to paint surrealistic portraits of herself, showing her vulnerabilities and her personal and physical suffering.


Jean-Antoine Watteau (1648-1721)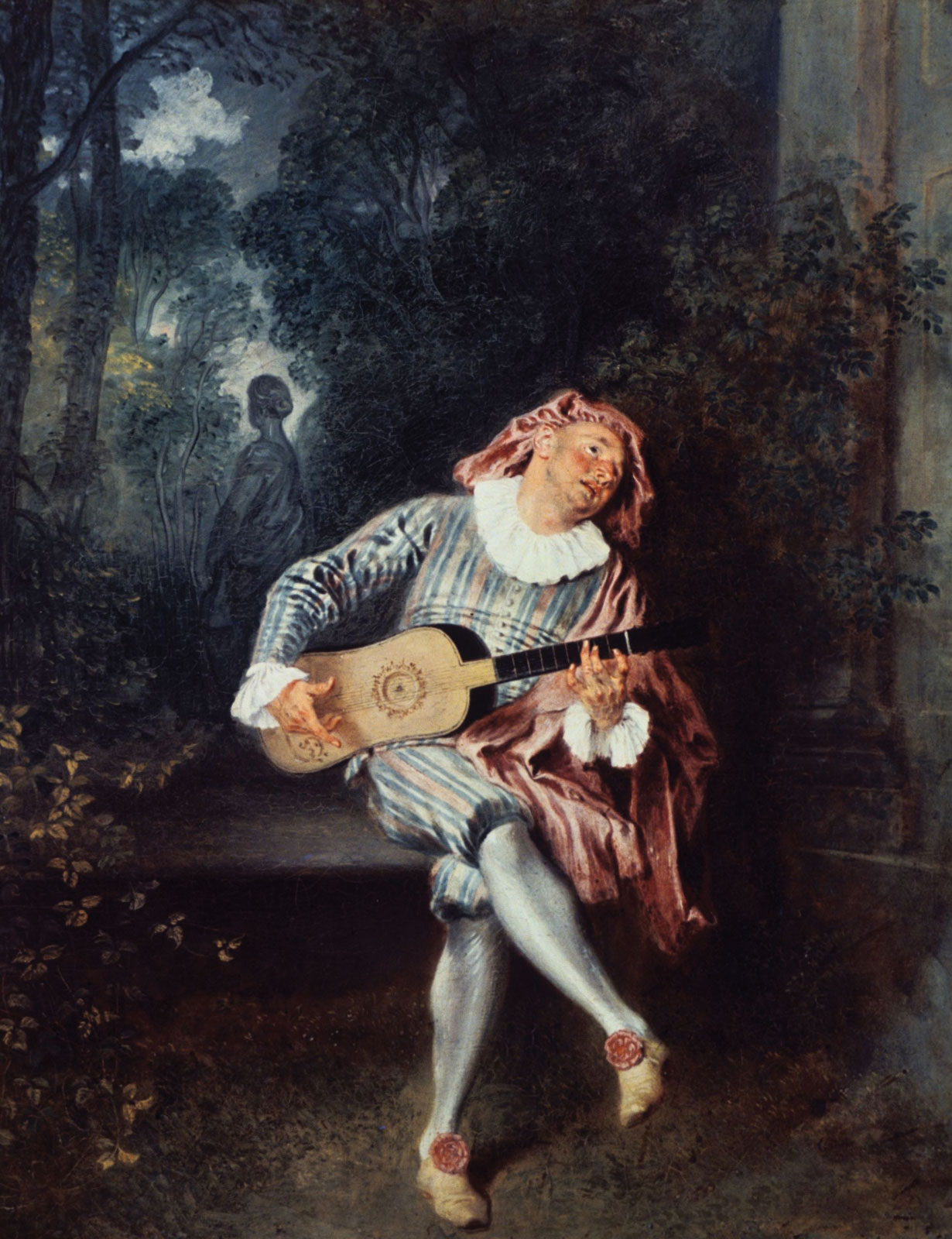 Jean-Antoine Watteau was arguably the greatest French painter of the 18th-century, a transitional figure between Baroque art and the Roccoco style that followed. He emphasized color and movement, structuring his compositions so that they almost resembled theater scenes, but it was the atmospheric quality of his work that would become highly influential for artists like J.M.W Turner and the Impressionists.


Eugene Delacroix (1798-1863)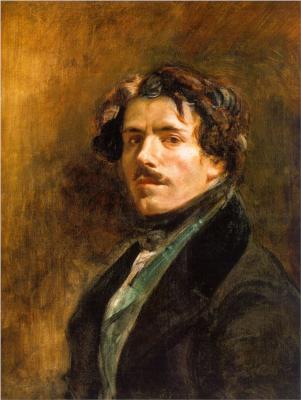 Eugène Delacroix was one of towering figures of 19th-century art. A leading figure of Romanticism—which privileged emotions over rationalism—Delacroix's expressive paint handling and use of color laid the foundation for successive avant-garde movements of the 1800s and beyond.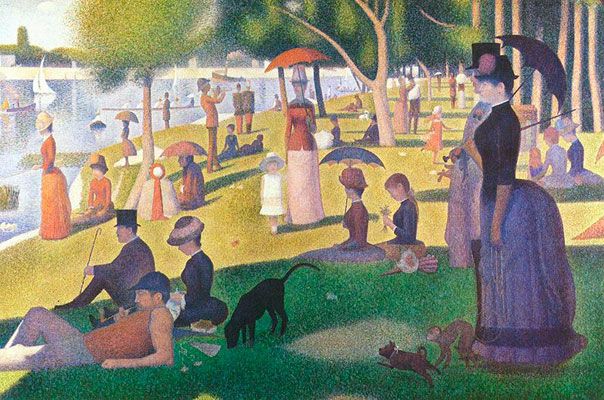 Most people know Georges Seurat as the inventor of pointillism (which he actually developed with the artist Paul Signac), a radical painting technique in which small daubs of color where applied to the canvas, leaving it to the viewer's eye to resolve those dots and dashes into images. Just as importantly, Seurat broke with the capture-the-moment approach of other Impressionists, going instead for ordered compositional style that recalled the stillness of classical art.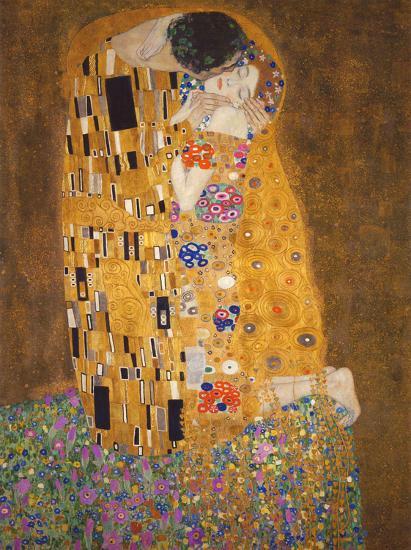 The fin de siècle Viennese Symbolist painter Gustav Klimt is know for using gold leaf, something he picked up on while visiting the famous Byzantine frescoes in Ravenna Italy. He most famously put the idea to use in his masterpiece, Portrait of Adele Bloch-Bauer I—also know as Austria's Mona Lisa—a painting looted by the Nazis during World War II.
The story of its eventual return to its rightful owner served as the basis of the film, Woman In Gold, starring Helen Mirren. Another Klimt painting, The Kiss, is equally iconic.


Rene Magritte (1898-1967)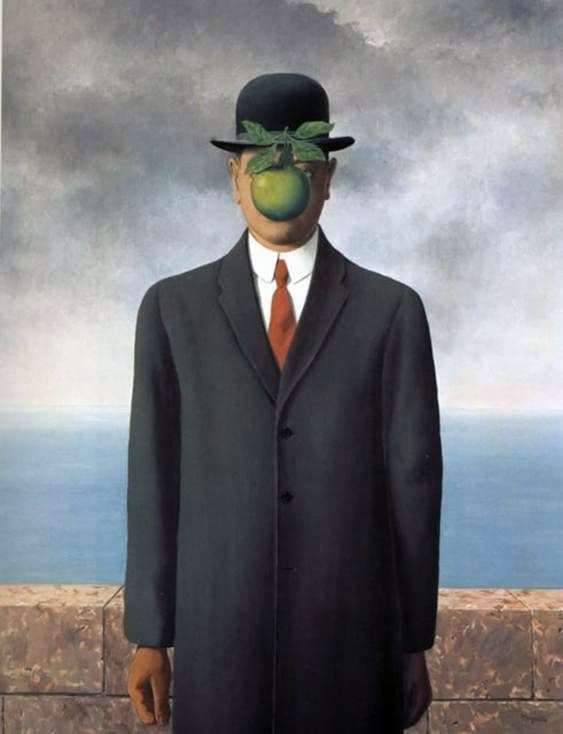 René Magritte was a Belgian-born artist who was known for his work with surrealism as well as his thought-provoking images. After attending art school in Brussels, he worked in commercial advertising to support himself while he experimented with his painting. Magritte was one of the most prominent Surrealist painters, whose bizarre flights of fancy blended horror, peril, comedy, and mystery.
René Magritte's works were characterized by particular symbols—the female torso, the bourgeois "little man," the bowler hat, the castle, the rock, the window, and others. Most famous works were Les Amants - The Lovers, Le Fils de L'homme The Son of Man (Painting of the man with the apple in front of his face), the Treachery of Images and Goldconde.


Thomas Gainsborough (1727-1788)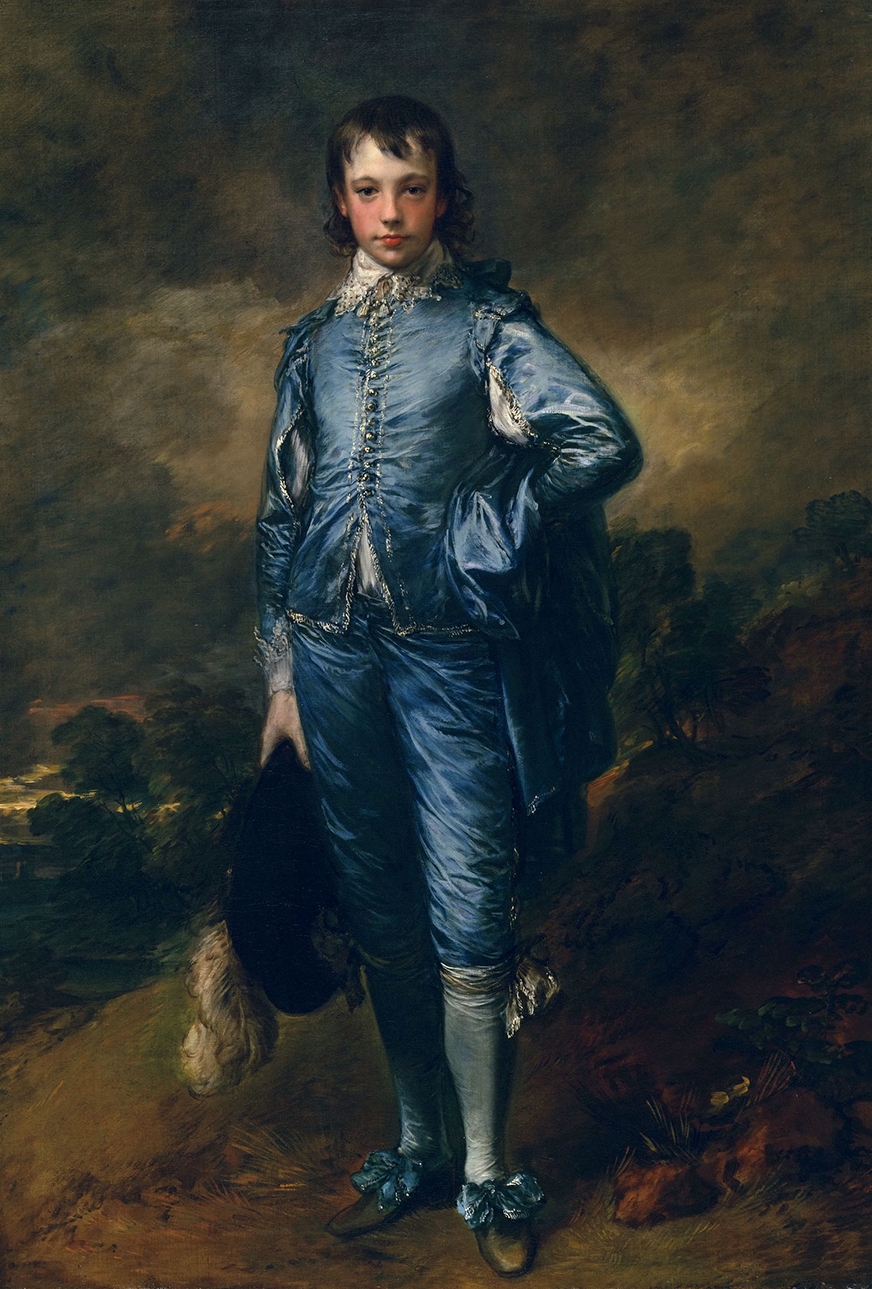 Thomas Gainsborough RA FRSA was an English portrait and landscape painter, draughtsman, and printmaker. Along with his rival Sir Joshua Reynolds, he is considered one of the most important British artists of the second half of the 18th century.
Gainsborough was, with Reynolds (his main rival), the leading portrait painter in England in the later 18th century. The feathery brushwork of his mature work and rich sense of colour contribute to the enduring popularity of his portraits. Unlike Reynolds, he avoids references to Italian Renaissance art or the Antique, and shows his sitters in fashionable contemporary dress.

He was a founding member of the Royal Academy, though he later quarrelled with it over the hanging of his pictures. He became a favorite painter of George III and his family.

His private inclination was for landscape and rustic scenes, and his amusing letters record his impatience with his clients' demands for portraits.


Georgia O'Keefe (1887-1986)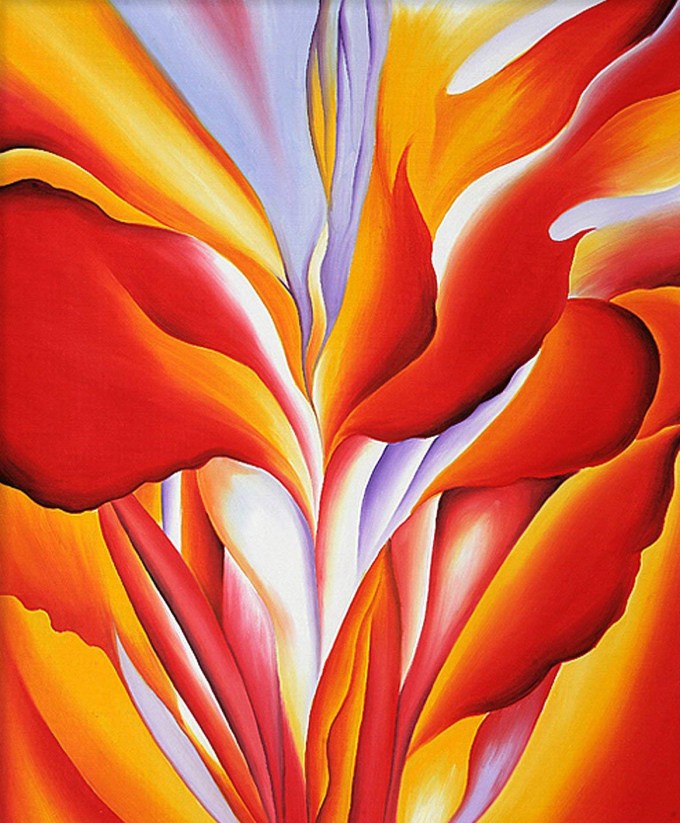 Georgia O'Keeffe's reputation rests in part on the idea that many of her paintings evoke a certain part of the female anatomy. O'Keeffe herself angrily rejected the notion that her compositions—especially her floral studies—were symbolic representations of vaginas, but the idea has stuck. Nevertheless, there so much more to the artist's work, which could be described as a blend of symbolism, precisionism and abstraction.


Edward Hopper (1182-1967)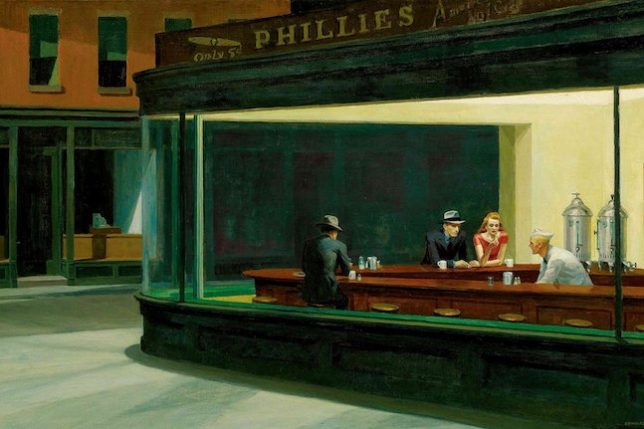 Edward Hopper's enigmatic paintings look into the hollow core of the American experience—the alienation and loneliness that represents the flip side of to our religious devotion to individualism and the pursuit of an often-elusive happiness. In compositions such as Nighthawks, Automat and Office in a Small City, he captures stillness weighed down by despair, his subjects trapped in the limbo between aspiration and reality. His landscapes are similarly suffused with a sense that America's open spaces are as purgatorial as they are limitless.


Jackson Pollock (1912-1956)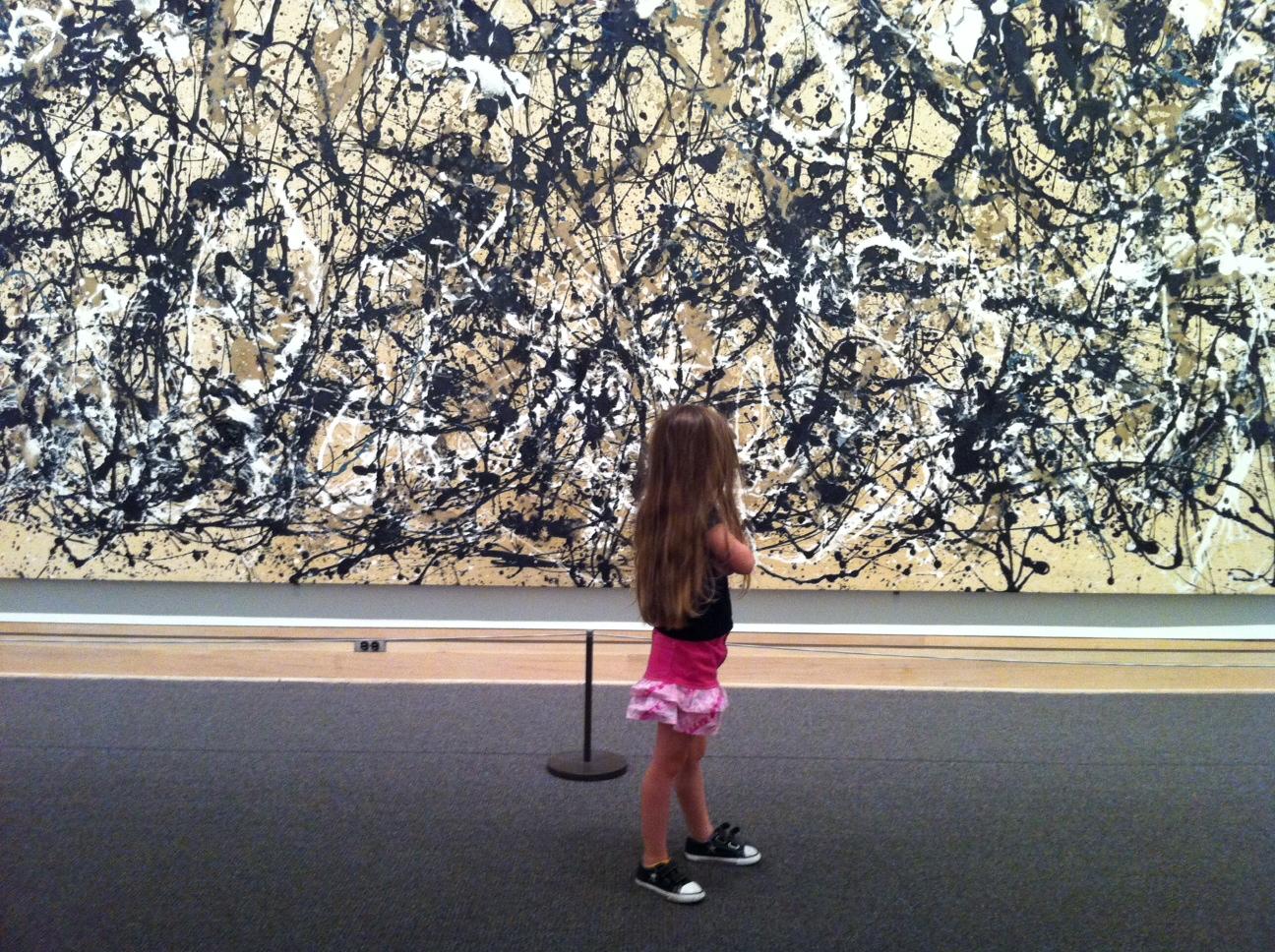 Hampered by alcoholism, self-doubt and clumsiness as a conventional painter, Pollock transcended his limitations in a brief but incandescent period between 1947 and 1950 when he produced the drip abstractions that cemented his renown. Eschewing the easel to lay his canvases fait on the floor, he used house paint straight from the can, flinging and dribbling thin skeins of pigment that left behind a concrete record of his movements—a technique that would become known as action painting.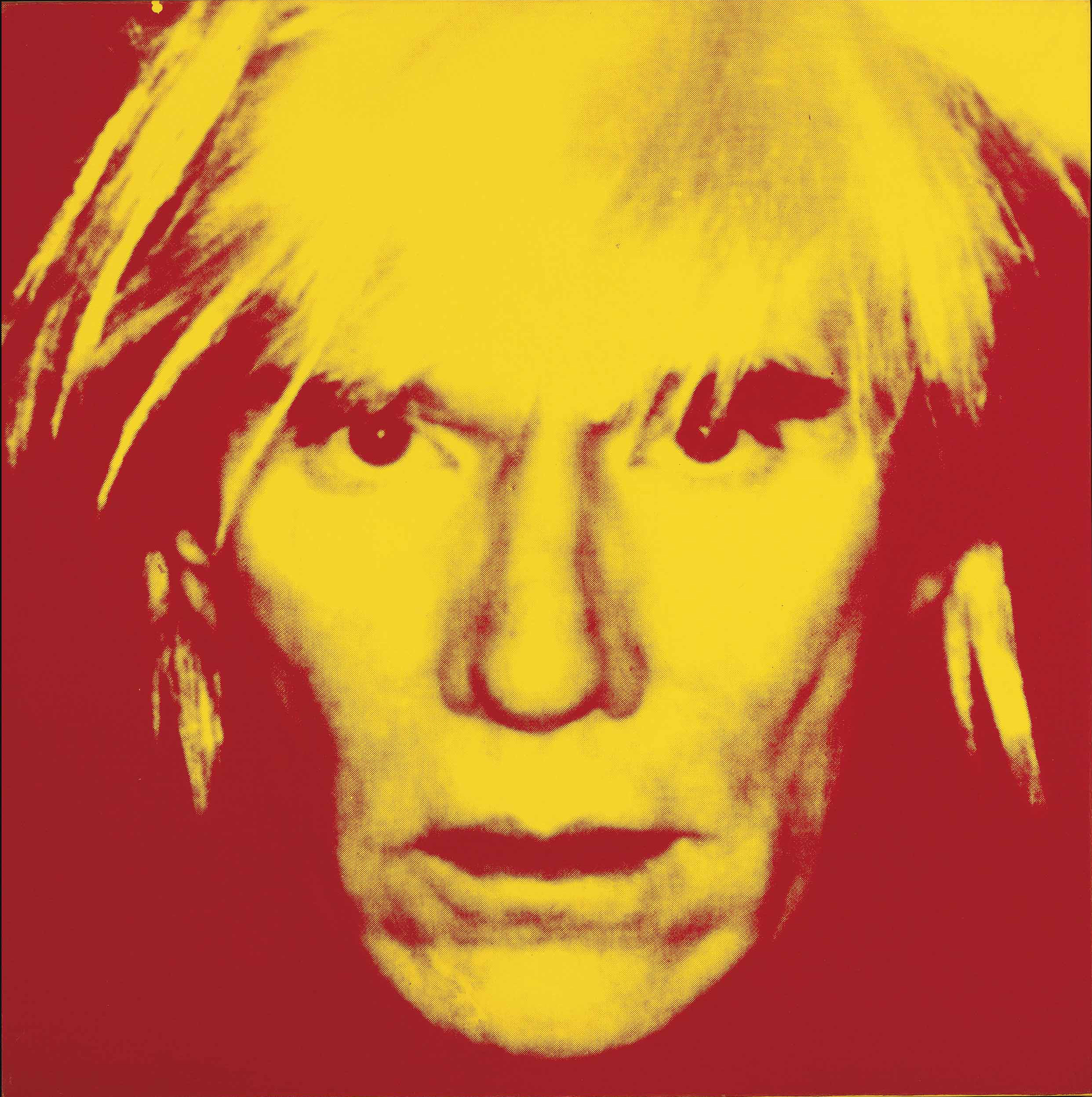 Technically, Warhol didn't invent Pop Art, but he became the Pope of Pop by taking the style out of the art world and bringing it into the world of fashion and celebrity. Starting out as a commercial artist, he brought the ethos of advertising into fine art, even going so far as to say, "Making money is art." Such sentiments blew away the existential pretensions of Abstract Expressionism. Although he's famous for subjects such as Campbell's Soup, Marilyn Monroe and Elvis Presley, but what was Andy Warhol's greatest creation? Himself, of course.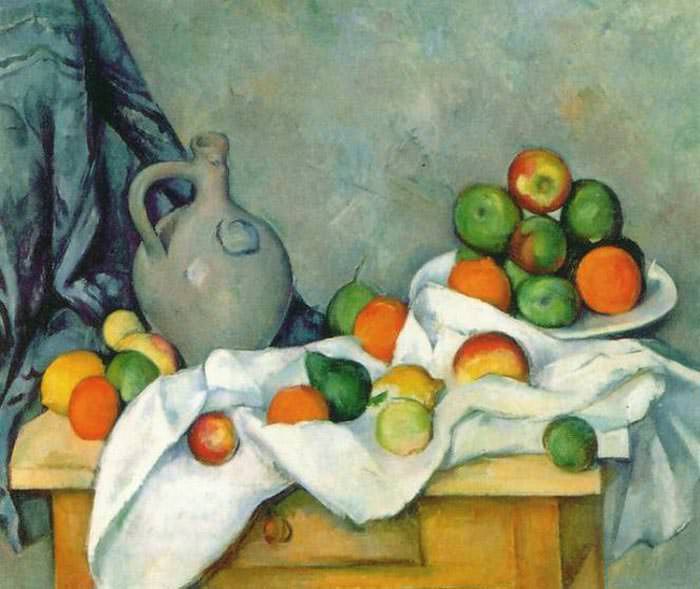 "Cezanne is the father of us all." This famous quote has been attributed to both Picasso and Matisse, and certainly it does not matter who actually said it, because in either case would be appropriate. While he exhibited with the Impressionist painters, Cézanne left behind the whole group and developed a style of painting never seen so far, which opened the door for the arrival of Cubism and the rest of the vanguards of the twentieth century.


Diego Valquez (1599-1660)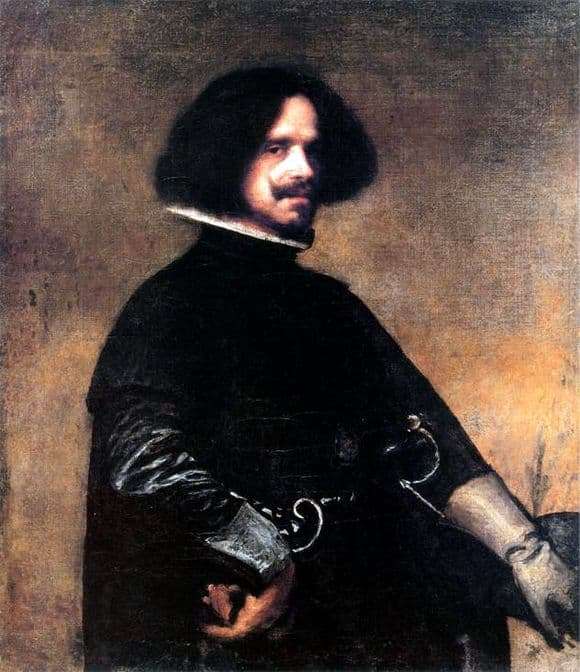 Along with Rembrandt, one of the summits of Baroque painting. But unlike the Dutch artist, the Sevillan painter spent most of his life in the comfortable but rigid courtesan society. Nevertheless, Velázquez was an innovator, a "painter of atmospheres" two centuries before Turner and the Impressionists, which it is shown in his colossal 'royal paintings' ("Meninas", "The Forge of Vulcan"), but also in his small and memorable sketches of the Villa Medici.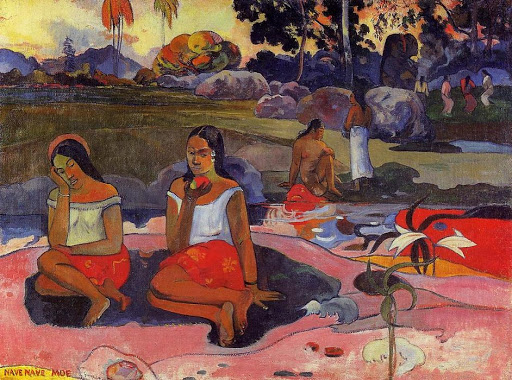 One of the most fascinating figures in the history of painting, his works moved from Impressionism (soon abandoned) to a colorful and vigorous symbolism, as can be seen in his 'Polynesian paintings'. Matisse and Fauvism could not be understood without the works of Paul Gauguin.


Francisco De Goya (1746-1828)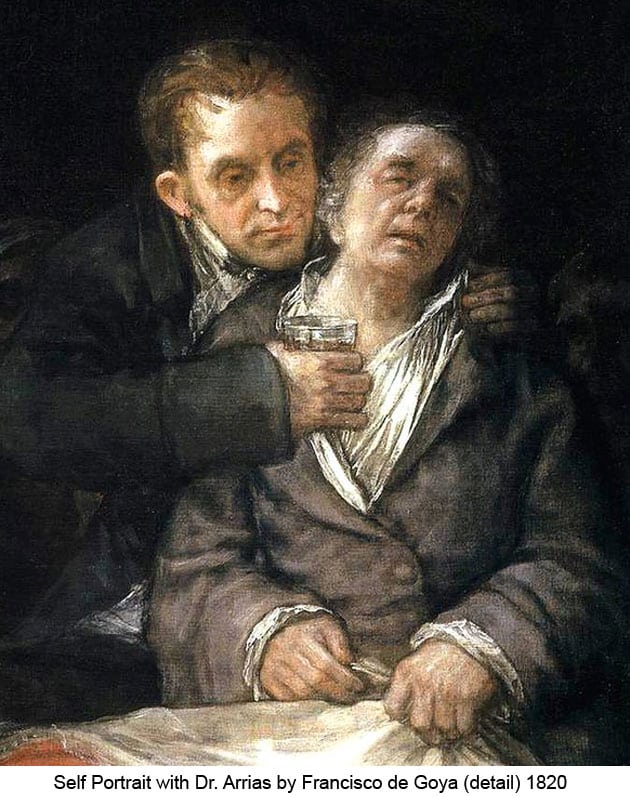 Goya is an enigma. In the whole History of Art few figures are as complex as the artist born in Fuendetodos, Spain. Enterprising and indefinable, a painter with no rival in all his life, Goya was the painter of the Court and the painter of the people. He was a religious painter and a mystical painter. He was the author of the beauty and eroticism of the 'Maja desnuda' and the creator of the explicit horror of 'The Third of May, 1808'. He was an oil painter, a fresco painter, a sketcher and an engraver. And he never stopped his metamorphosis.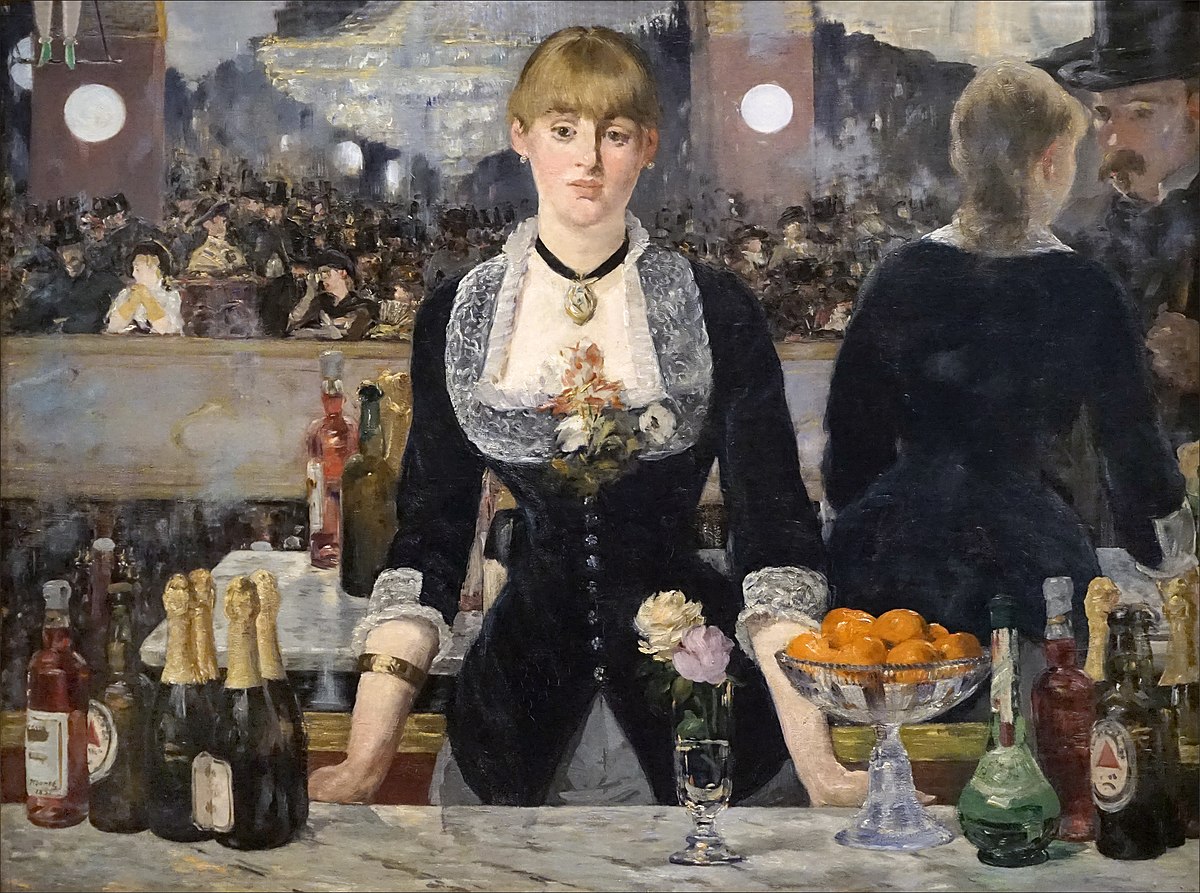 Manet was the origin of Impressionism, a revolutionary in a time of great artistic revolutions. His (at the time) quite polemical "Olympia" or "Déjeuner sur l'Herbe" opened the way for the great figures of Impressionism.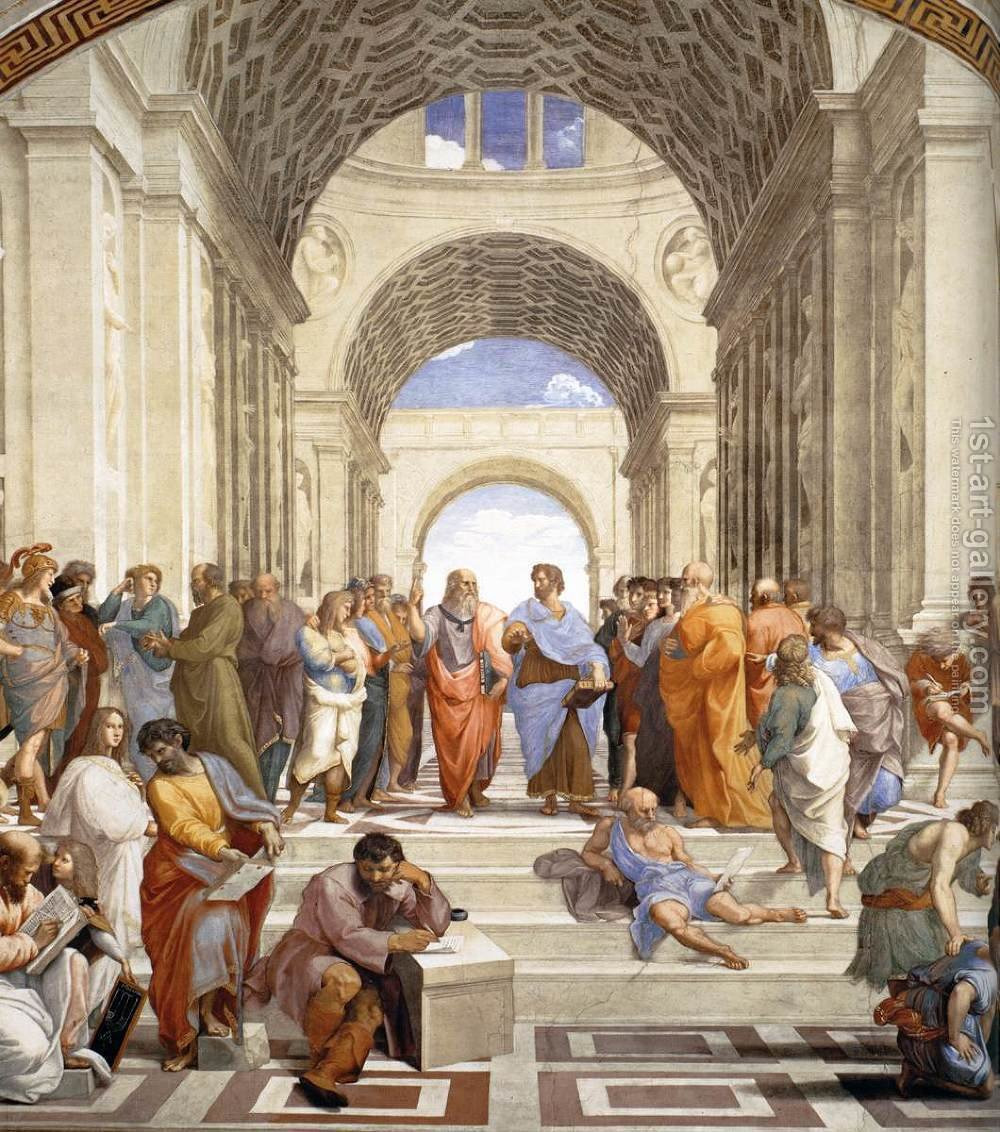 Equally loved and hated in different eras, no one can doubt that Raphael is one of the greatest geniuses of the Renaissance, with an excellent technique in terms of drawing and color.


Jean-Michael Basquiat (1960-1988)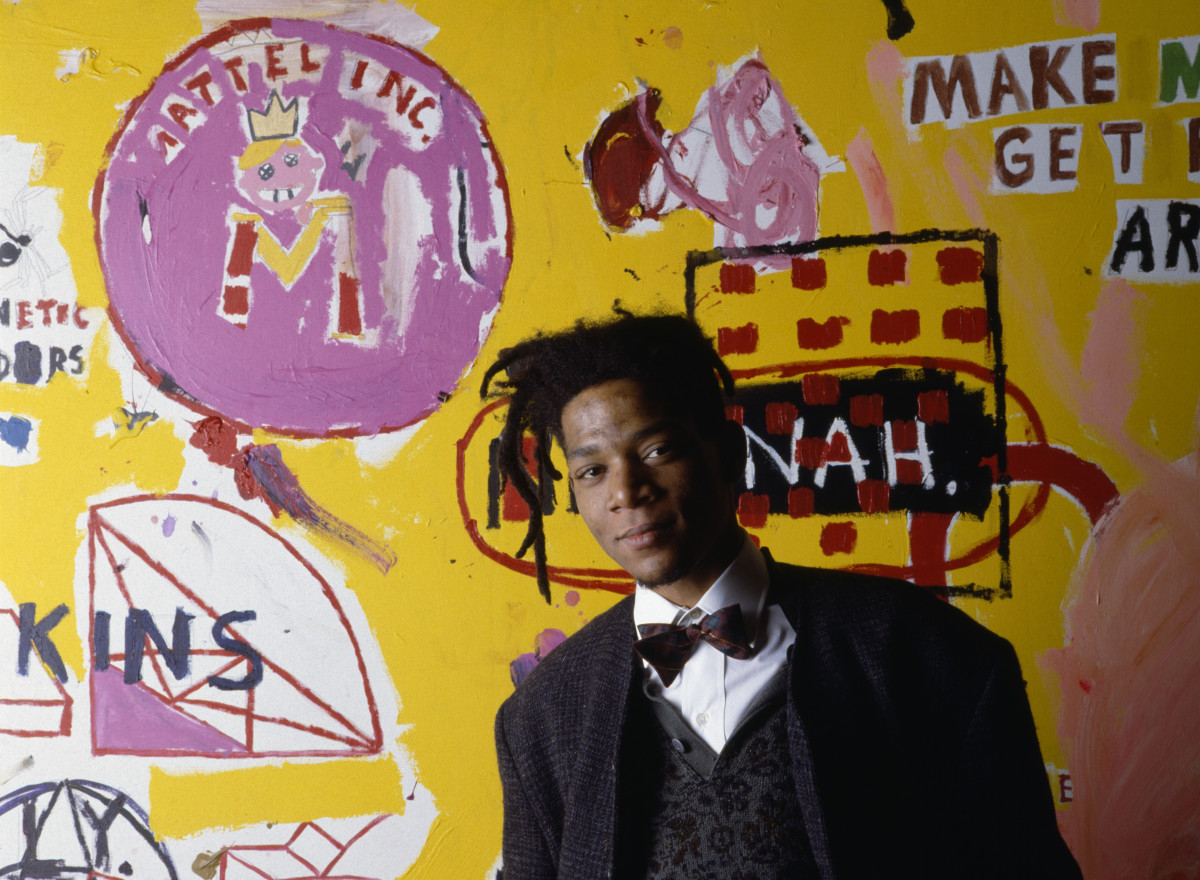 Basquiat is undoubtedly the most important and famous member of the "graffiti movement" that appeared in the New York scene in the early'80s, an artistic movement whose enormous influence on later painting is still to be measured.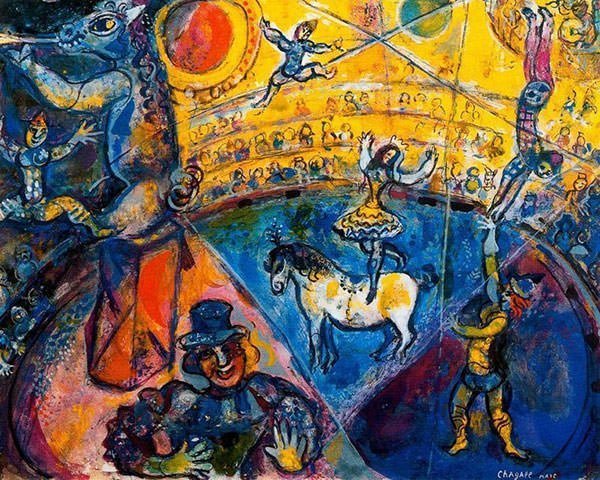 Artist of dreams and fantasies, Chagall was for all his life an immigrant fascinated by the lights and colors of the places he visited. Few names from the School of Paris of the early twentieth century have contributed so much -and with such variety of ideas- to change modern Art as this man "impressed by the light," as he defined himself.


Gustave courbet (1819-1877)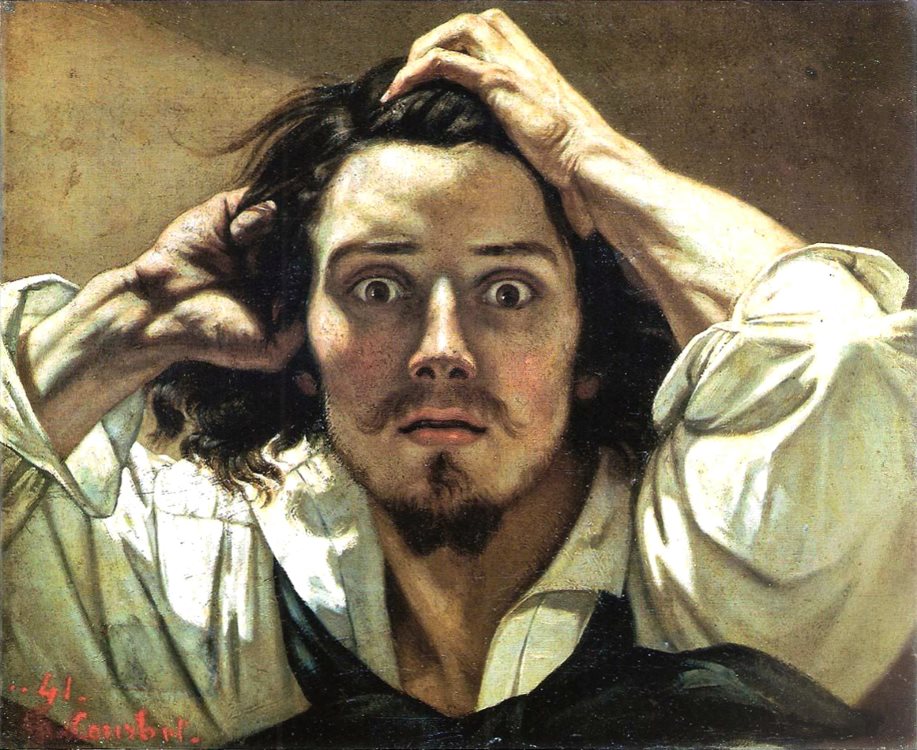 Leading figure of realism, and a clear precedent for the impressionists, Courbet was one of the greatest revolutionaries, both as an artist and as a social-activist, of the history of painting. Like Rembrandt and other predecessors, Courbet did not seek to create beauty, but believed that beauty is achieved when and artist represents the purest reality without artifice.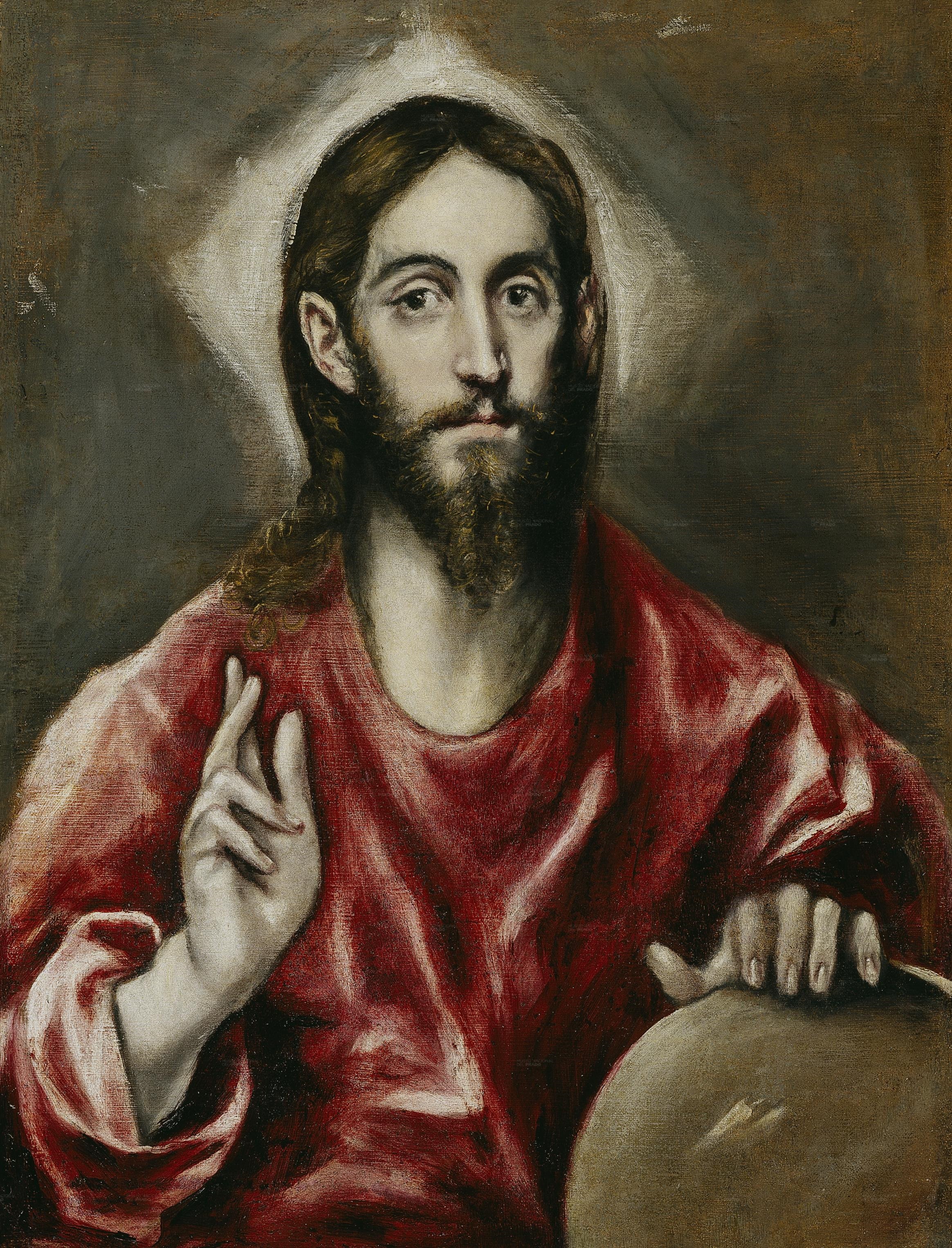 One of the most original and fascinating artists of his era, with a very personal technique that was admired, three centuries later, by the impressionist painters.
El Greco's dramatic and expressionistic style was met with puzzlement by his contemporaries but found appreciation in the 20th century. El Greco is regarded as a precursor of both Expressionism and Cubism, while his personality and works were a source of inspiration for poets and writers such as Rainer Maria Rilke and Nikos Kazantzakis. El Greco has been characterized by modern scholars as an artist so individual that he belongs to no conventional school. He is best known for tortuously elongated figures and often fantastic or phantasmagorical pigmentation, marrying Byzantine traditions with those of Western painting.



Winslor HOmer (1836-1910)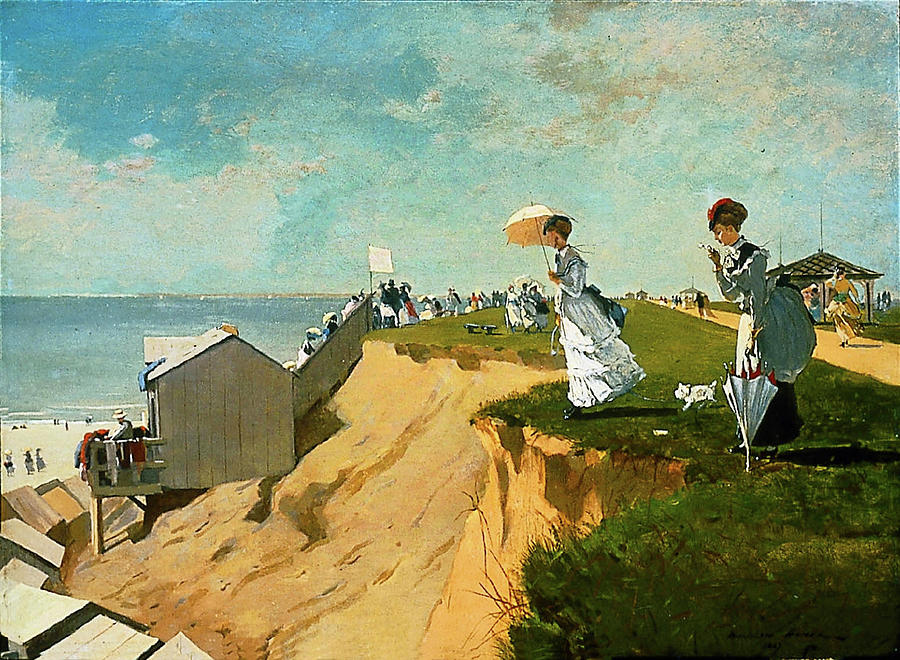 The main figure of American painting of his era, Homer was a breath of fresh air for the American artistic scene, which was "stuck" in academic painting and the more romantic Hudson River School. Homer's loose and lively brushstroke is almost impressionistic.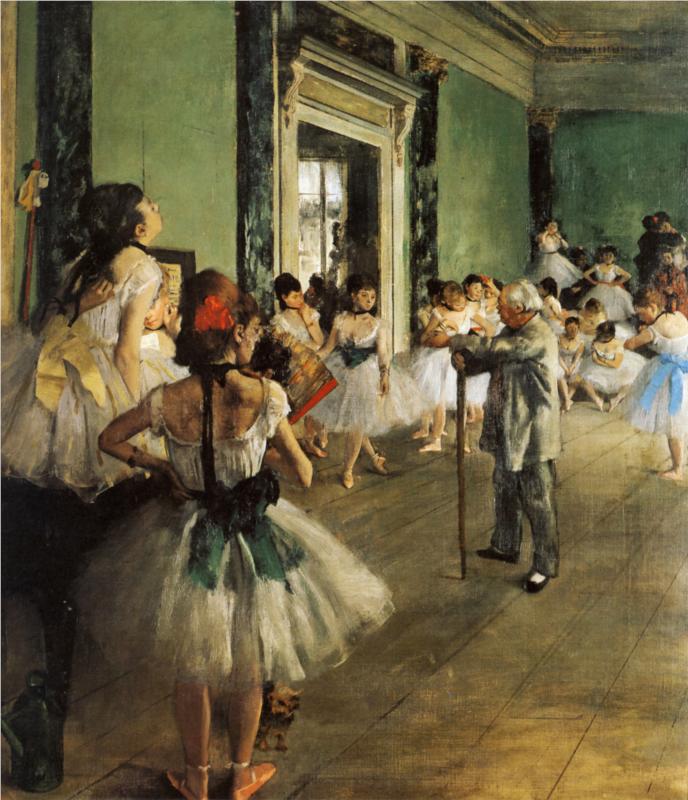 Degas was born in Paris, France, the eldest of five children of Célestine Musson De Gas and Augustin De Gas, a banker. The family was moderately wealthy. At age eleven, Degas (as a young man he abandoned the more pretentious spelling of the family name) began his schooling with enrollment in the Lycée Louis-le-Grand, graduating in 1853 with a baccalauréat in literature.
Degas began to paint seriously early in his life. By eighteen he had turned a room in his home into an artist's studio, and had begun making copies in the Louvre, but his father expected him to go to law school. Degas duly registered at the Faculty of Law of the University of Paris in November 1853, but made little effort at his studies there. In 1855, Degas met Jean Auguste Dominique Ingres, whom he revered, and was advised by him to "draw lines, young man, many lines." In April of that same year, Degas received admission to the Ecole des Beaux-Arts, where he studied drawing with Louis Lamothe, under whose guidance he flourished, following the style of Ingres. In July 1856, Degas traveled to Italy, where he would remain for the next three years. There he drew and painted copies after Michelangelo, Raphael, Titian, and other artists of the Renaissance, often selecting from an altarpiece an individual head which he treated as a portrait. It was during this period that Degas studied and became accomplished in the techniques of high, academic, and classical art.


Pierre-Auguste Renoir (1841-1919)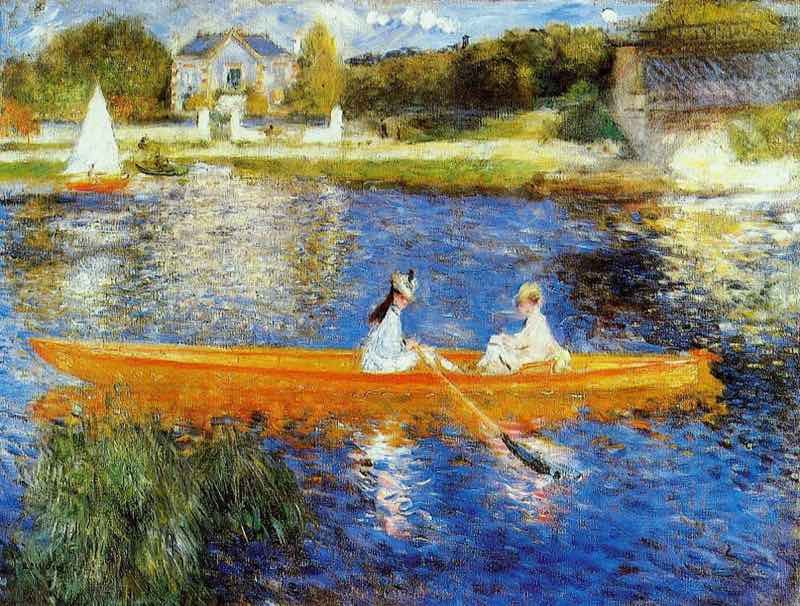 Pierre Auguste Renoir was one of the key figures of the impressionist movement (a French art movement of the second half of the 19th century whose members sought in their works to represent the first impression of an object upon the viewer). His work is characterized by a richness of feeling and a warmth of response to the world and to the people in it.
His early works were typically Impressionist snapshots of real life, full of sparkling colour and light. By the mid-1880s, however, he had broken with the movement to apply a more disciplined, formal technique to portraits and figure paintings, particularly of women.


Norman Rockwell (1894-1978)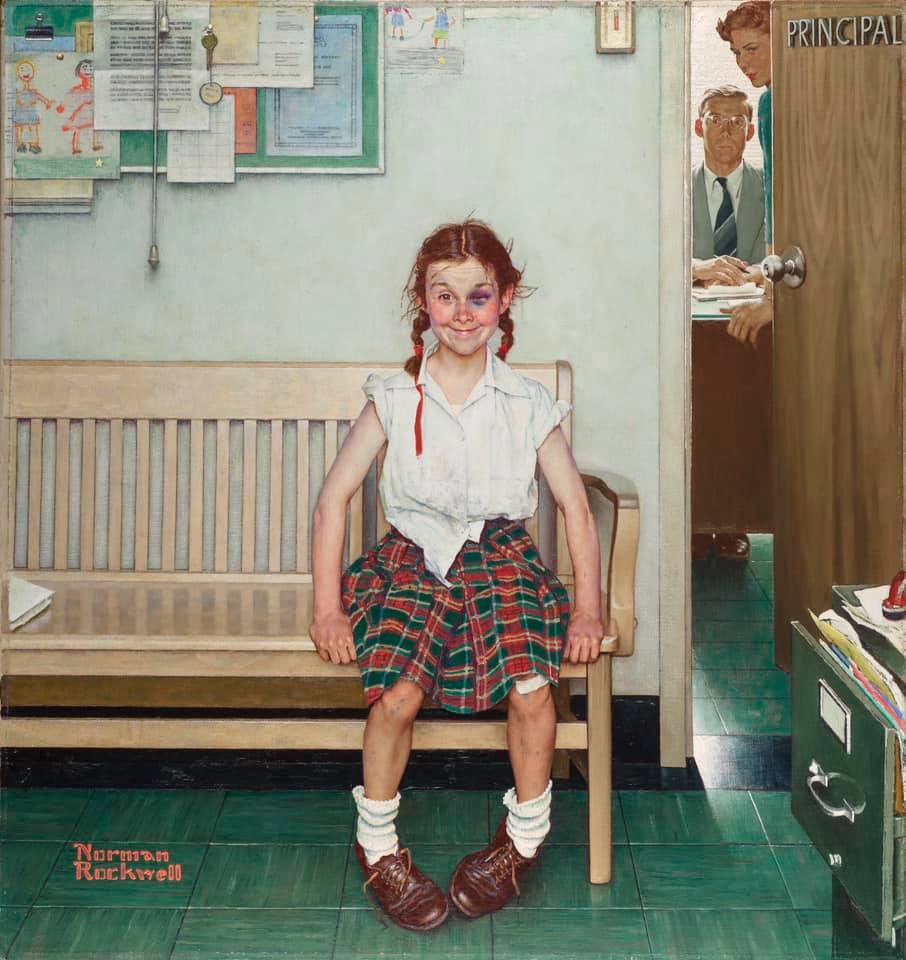 Norman Rockwell was an American painter and illustrator. His works to this day still have a broad popular appeal in the United States for their reflection of American culture. Rockwell is most famous for the cover illustrations of everyday life he created for The Saturday Evening Post magazine over nearly five decades. He also had a long relationship with the Boy Scouts of America (BSA), during which he produced covers for their publication Boys' Life, calendars, and other illustrations.
Rockwell was a prolific artist, producing more than 4,000 original works in his lifetime. Most of his surviving works are in public collections. Rockwell was also commissioned to illustrate more than 40 books, including Tom Sawyer and Huckleberry Finn as well as painting the portraits for Presidents Eisenhower, Kennedy, Johnson, and Nixon.


ALEXANDER CALDER (1898–1976)
Many artists made contour line drawings on paper, but Calder was the first to use wire to create three-dimensional line "drawings" of people, animals, and objects. These "linear sculptures" introduced line into sculpture as an element unto itself. Calder shifted from figurative linear sculptures in wire to abstract forms in motion by creating the first mobiles. Composed of pivoting lengths of wire counterbalanced with thin metal fins, the appearance of the entire piece was randomly arranged and rearranged in space by chance simply by the air moving the individual parts.
Calder's interest initially led not to art, but to mechanical engineering and applied kinetics, which he studied at Stevens Institute of Technology in Hoboken, New Jersey.



Katsushika Hokusai (1760-1849)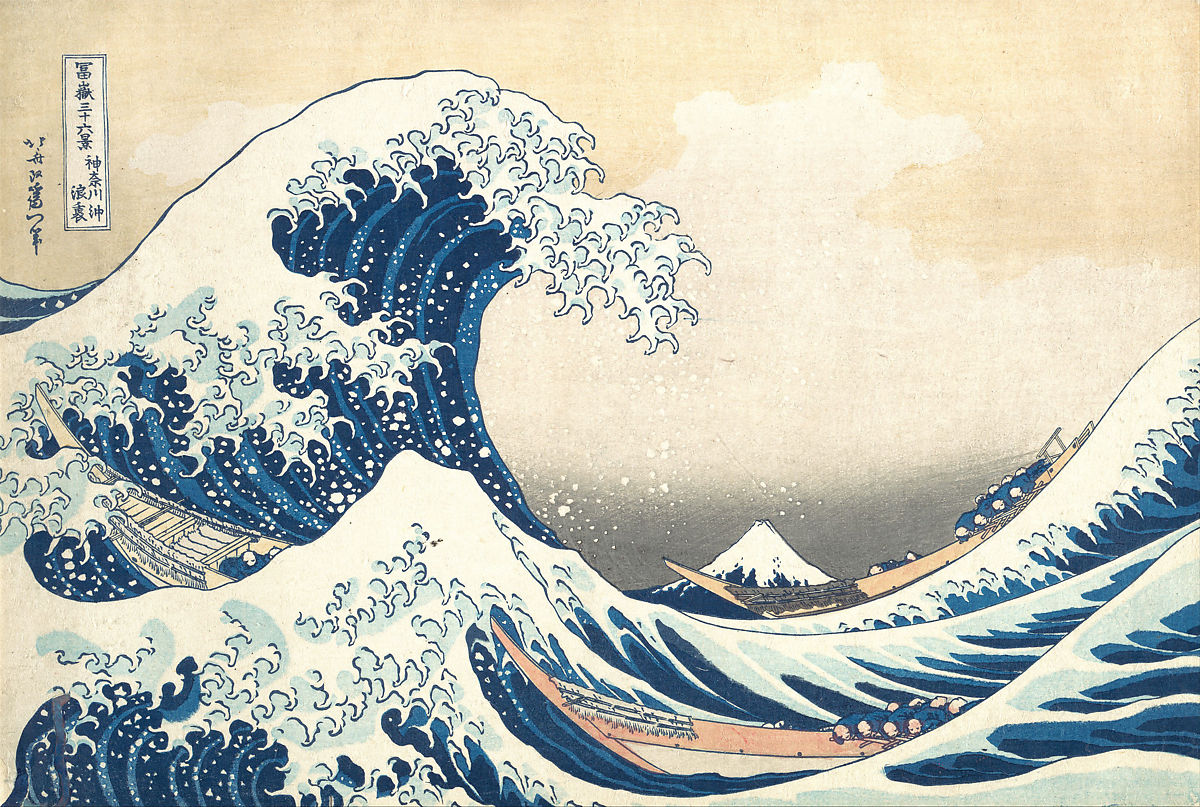 Katsushika Hokusai, known simply as Hokusai, was a Japanese artist, ukiyo-e painter and printmaker of the Edo period. Hokusai is best known for the woodblock print series Thirty-Six Views of Mount Fuji which included The Great Wave off Kanagawa." While Hokusai's work prior to this series is certainly important, it was not until this series that he gained broad recognition and left a lasting impact on the art world. It was The Great Wave print that initially received, and continues to receive, acclaim and popularity in the Western world.


Have we missed someone? Please let us know.