46TH ANNIVERSARY - NEWPORT BEACH, CA
Join us!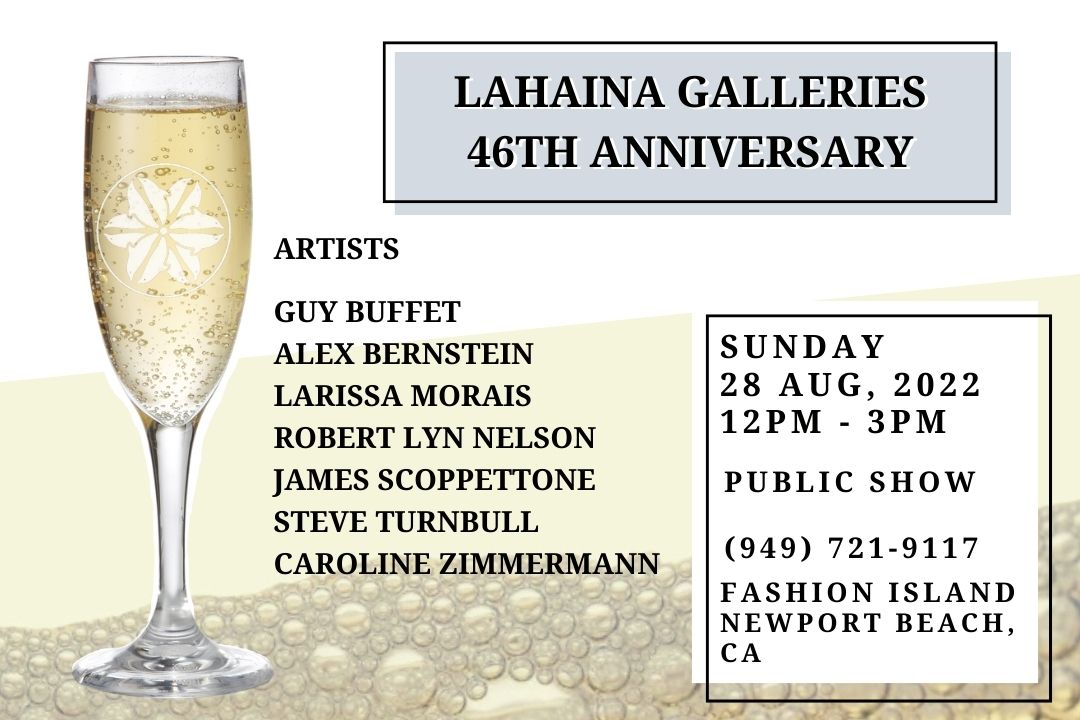 Join us as we celebrate 46 years with our talented artists and our Lahaina Galleries' ohana. Come meet the artists!
This show is open to the public.
To kindly RSVP: Click Here
or
Call: 949.721.9117
Attending Artists:
award-winning sculpted and spark-infused glass sculptures
whimsical French humorist - figurative, landscapes and Hawaiiana
Russian Master known for her highly detailed and elegant compositions
visionary artist and abstract painter, and creator of the Modern Marine Art genre
vivid and textured impressionist landscapes infused with dramatic color
abstract and free flowing wood, bronze and stone sculptures
modern and unique impressionistic interpretations of Tuscan landscapes and enchanting coastal locales

Lahaina Galleries
Fashion Island Shopping Center
Located just below
the Cheesecake Factory.