Farewell Party | Newport Beach, CA
After 32 wonderful years in Fashion Island...
Please join us for one last "Aloha" and "Mahalo"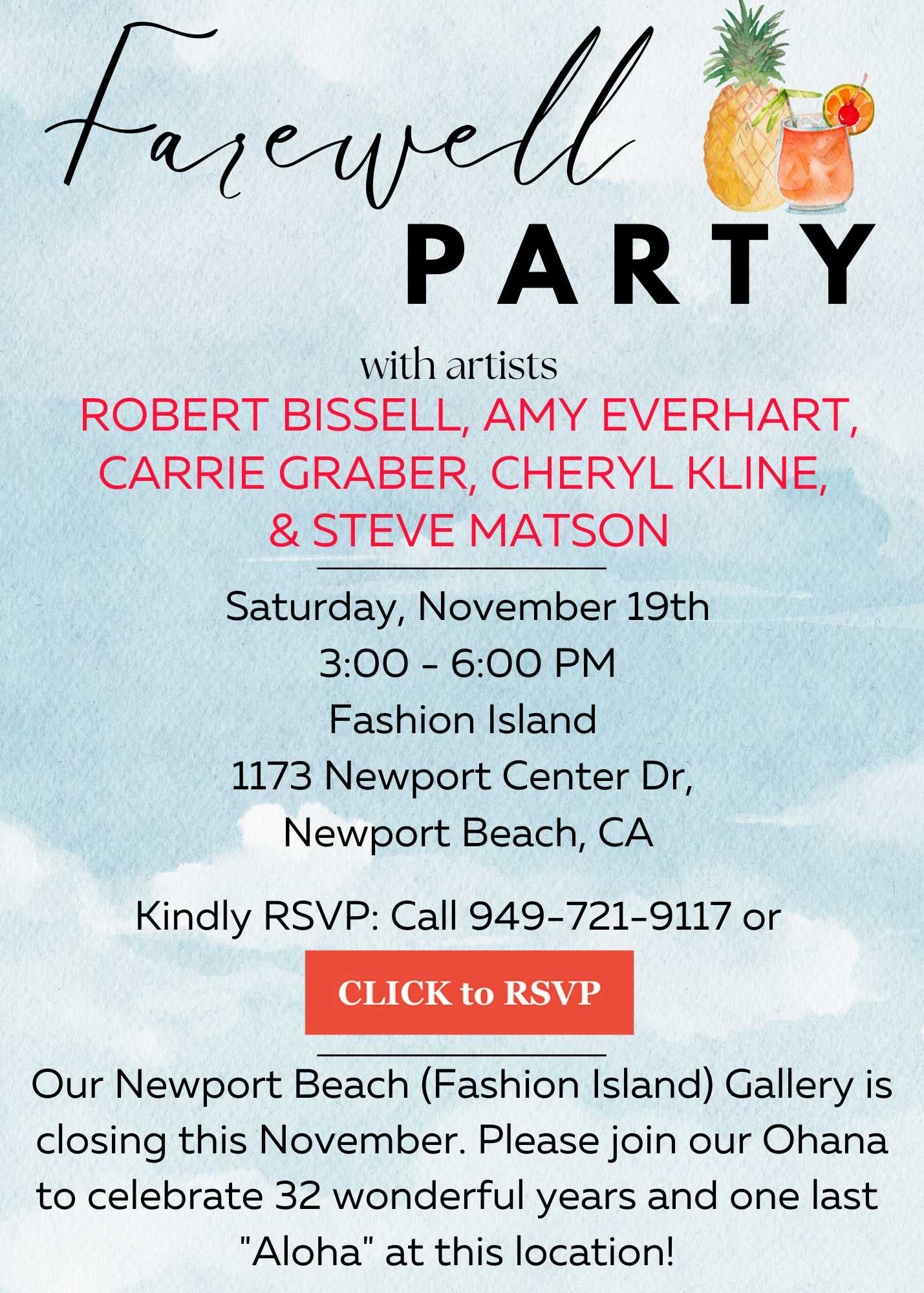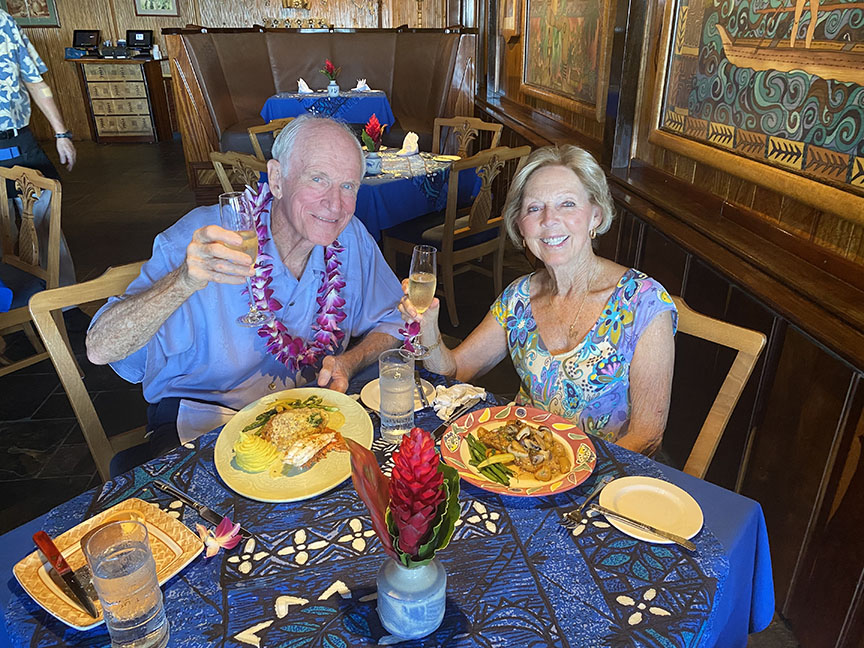 This year, we have much to be grateful for and that includes our wonderful Ohana (that's you!) Nancy and I are celebrating our 80th birthdays and 57th year of marriage. We are also celebrating Lahaina Galleries 46th anniversary! Lahaina Galleries continues to thrive as we successfully adjust to the changing art market and retail industry. After 32 years at Fashion Island we have made a bittersweet decision to close the location in Newport Beach in November. You can continue to see your favorite artists' work in our flagship location on Maui in The Shops at Wailea, online and at our incredible special events around the world. While the closure of the store is emotional, we are exploring new ideas and exciting opportunities in Southern California. Stay tuned for more details about a special "Pop Up" artist event in Southern California, planned for Spring 2023! Lastly, we hope you will
join us for one last "Aloha" and "Mahalo"
Newport Beach location
November 19th, 2022
3:00-6:00 pm.
With fond Aloha,
Jim and Nancy Killett